Moving to Vietnam
Last update: March 29, 2023
Vietnam is a sunny, cheap, socialist republic in Southeast Asia
Vietnam lies in Southeast Asia, and is with its massive population of nearly a hundred million the 15th most populous country in the world.
It shares borders with China, Laos and Cambodia. The capital Hanoi lies in the north of the country, while the largest city Ho Chi Minh City (Saigon) lies in the south.
Vietnam is probably most known for the prolonged and ill-fated war the United States waged there.
While Vietnam has been an economic shit show for many decades in the 20th century, by the end of the 1980's economic and political reforms took place which turned Vietnam into a developing country with a bright future.
In fact, it is one of the fastest growing economies of the 21st century and is expected to continue on this trail for years to come.
If you want to take advantage of the rise of a local economic giant, moving to Vietnam is a good option.
Keep in mind that it is a Southeast-Asian developing country, so at the moment local infrastructure is still subpar, and petty crime and corruption are pretty common.
Currently, the country is a "unitary Marxist-Leninist one-party socialist republic" – a communist state, in other words.
However, this theoretical label shouldn't be taken too seriously, the country has embraced capitalism rather significantly, which of course has led to its economic growth.
Internationally, Vietnam declares itself a "friend and partner of all countries in the international community, regardless of their political affiliation".
Aww, that's sweet – and it actually seems to be serious about this, and it even has cordial relations with the US now, who would have thought?
The geopolitical issues and territorial disputes with China have no doubt played a major part in this tentative alliance.
Vietnam is pretty comparable to Thailand and the Philippines in Southeast Asia, and Paraguay in Latin America, regarding the low cost of living and climate.
Geographically speaking, Vietnam consists mostly of hills and dense tropical forests – mountains cover 40% of its land area.
Of course, there are also plenty of rivers, deltas, lakes, cave systems, coastal lowlands, and so on.
Some earthquakes occur sometimes, but they're not nearly as devastating or as prevalent as further east in countries like Japan or the Philippines.
Despite Vietnam being a tropical country, its climate does tend to vary quite significantly depending on the region and the season.
As one of the 25 countries with a high biodiversity, Vietnam is home to roughly 16% of the world's species.
Yes, that's a lot.
If you visit here, you can see plenty of beautiful nature, both fauna and flora.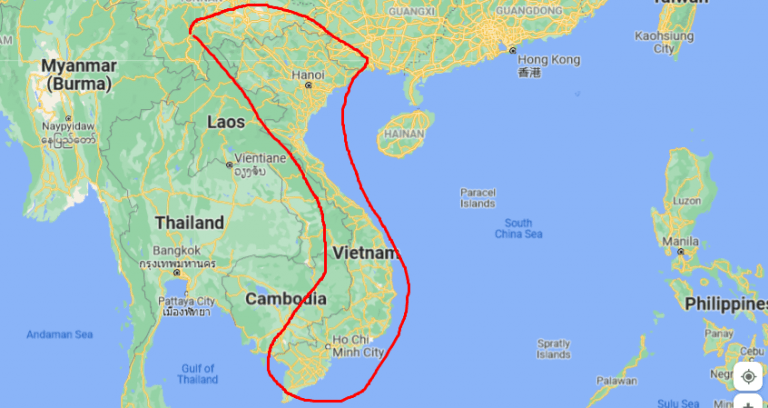 Requirements

for moving to Vietnam
If you look at moving to Vietnam from a visa perspective, you definitely need to apply for a visa.
You can then extend it, but there are certain limits.
Getting residence is technically possible, but you do need to have a familial bond to a Vietnamese citizen, so for most of us, that isn't an option.
Sadly, if you want to stay in Vietnam long-term, in most cases you'll need to do "visa-hopping", leaving the country every few months and then coming back.
From first-hand experience, you need to do this every month currently, but there are plans to change it back to once every 90 days – much better.
Other than that, as is the case with every other nation you can move to if you want to escape the West, the only real requirement for moving to Vietnam is being self-employed with a location independent income.
If you can make money wherever and whenever you want, you are good to go and living in Vietnam becomes an option – provided you can deal with the visa situation.
What is the cost

of living in Vietnam?
The cost of living in Vietnam is pretty low, as you can imagine if you're at all aware of the realities of Southeast Asia.
Apart from Singapore, every country in this region offers a lower cost of living than the West, and if you want to live a good life, you can certainly do so here.
Based on real numbers and personal experience, you can certainly live decently in Vietnam on roughly $1,000 per month.
You won't be living like a king, but if you increase that number to, say, $2,000 per month, your will be able to experience a comfortable lifestyle, and you won't lack anything.
Vietnam's not the cheapest country in the region, but it certainly isn't expensive either by any means.
Living on a budget can easily be done, and you'd be living in a nice condo, with access to virtually anything you'd want.
Benefits

of living in Vietnam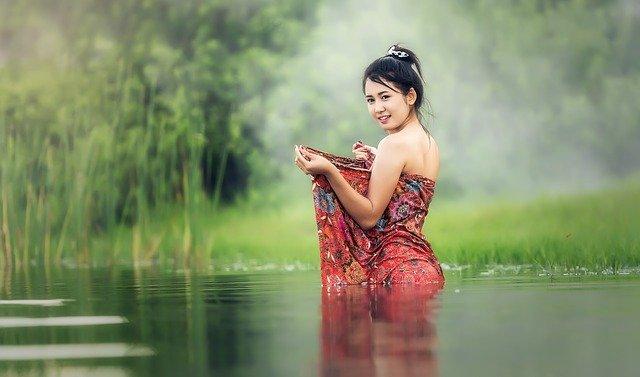 downsides

of living in vietnam
moving to Vietnam -

by the numbers
| Hours of sunshine (7/10) | Temperature (9.5/10) | Rainy days (6/10) | Humidity (6/10) |
| --- | --- | --- | --- |
| | | | |
Level of English:

6/10
When first writing this article, Vietnam only scored a Low Proficiency, but has since worked its way up.
Another sign this is a rising nation, and getting better every year.
Taxes on international income:

7/10
Progressive tax system, up to 35% if you are a resident.
If you stay more than 182 days per year in Vietnam, you are considered a tax resident and will get taxed on your worldwide income.
If you are not a tax-resident, you "only" get taxed 20% on your Vietnam-sourced employment income (which you probably will not, and should not, have).
This is a better situation than in Western countries, but is certainly not ideal.
Economic growth:

9/10
Average GDP growth over the last 10 years: 6.5%
Vietnam is a rising power in this region, and many consider it to be one of the most likely nations to be a massive success story in the years to come.
It already is, but it has the potential for much more, especially as it ditches its communist past and new, open-minded people gain power.
A nation to keep an eye on, for sure.
Safety:

8.5/10
While Vietnam definitely has some dangerous areas (which country doesn't?) in general it's pretty safe to live here as a foreigner. Just beware of petty crime and corruption.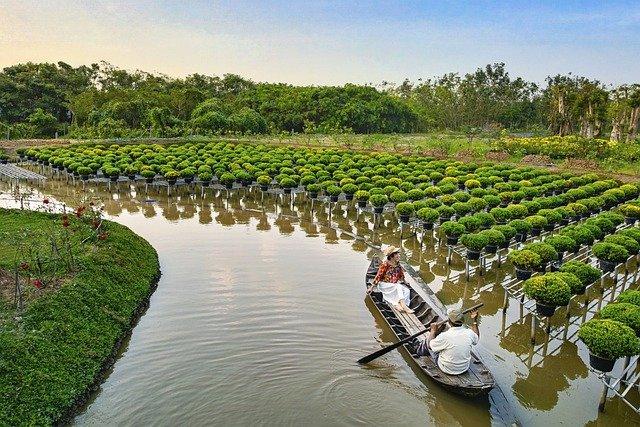 How is life

for expats in Vietnam?
Life for expats in Vietnam is reasonably good to great or even excellent.
Even with a moderate income, you can live a relaxed, sunny and usually stress-free life here.
Vietnamese girls are often pretty and interested in foreigners, so that's certainly a plus.
The visa-situation is far from ideal, but definitely not unmanageable.
It's quite humid, but not as much as the Philippines.
At least it's sunny and warm nearly every day.
For me personally, the moderate proficiency in English and the visa-situation put this country lower on my "I want to live there" list, but the fact that Vietnam is a booming economy with currently cheap options to invest should alert you to the possibilities.
Investing in real estate here can net you up to 6.5% of rental yield, with real estate prices increasing every year.
In short, I would use Vietnam as one of your Bases, to put an asset in.
And then visit it every so often, to enjoy the fruits this country has to offer.
I would advise against living here full-time, because then you'd also have to pay taxes, and you'd be faced with many of the downsides of the country that you can avoid if you only use it as one of your Bases.
Of course, if you are retired … go crazy, enjoy everything this beautiful country has to offer.