Moving to Bolivia
Bolivia is a cheap Latin American country with many advantages
The Plurinational State of Bolivia is one of the biggest surprise countries I've yet discussed on this site.
This South American sovereign constitutionally unitary state is one of the best options in this region (if not in the world), and that's saying much, seeing how it has some stiff competition from excellent countries such as Paraguay and Uruguay.
Bolivia borders Brazil, Paraguay, Argentina, Chile and Peru.
Like many Latin American countries, Bolivia's geography is pretty diverse, and you can find tall mountains (the Andes), as well as lowlands. In fact, 33% of Bolivia lies in the Andres.
Unfortunately, there are no beaches here, as it doesn't border any ocean or sea. I guess there are some lakes, but ehh …
It's surprisingly large, the 5th largest in the region, and the largest landlocked country in the Southern Hemisphere.
Bolivia has a high level of biodiversity, several ecoregions with ecological sub-units.
For example, you've got tropical rain forests, dry valleys, savanna, and the Altiplano (the most extensive high plateau on Earth, barring Tibet).
As such, the climate varies drastically, going from tropical to polar. You got warm, humid summers in the east, dry ones in the west.
Around 11 million people live in this Spanish speaking multi-ethnic nation, over 60% of those are younger than 25, and 67% live in urban areas.
It used to be a part of the Inca Empire, before becoming a colony of Spain.
Since 1809, Bolivia had been clamoring for independence, declared for it in 1825, and under the leadership of the Venezuelan Simón Bolívar it liberated itself from Spanish rule (together with Colombia, Venezuela, Ecuador and Peru).
As you can probably tell, Bolivia took its name from this man.
In sharp contrast with most other Latin American countries, Bolivia remained relatively stable after its independence, until the USA interfered in 1971 and supported a coup which ousted the democratically elected government, in favor of a military dictatorship led by Hugo Banzer Suarez.
This asshole tortured and killed many citizens until his removal from power in 1978 … until he returned in 1997 to actually get elected.
Weird, I know.
In related news, Che Guevara was also killed by the CIA in Bolivia in 1967. Yay, freedom-loving US!
Since 1982, Bolivia has been run by democratically elected governments.
Bolivia has been prospering since 2006 and has seen significant economic growth and political stability.
It is still the second poorest country in South America, but it is rising rapidly, and it's even the fastest growing economy in South America.
A developing country, with a high ranking in the Human Development Index, Bolivia mainly focuses on agriculture and manufacturing, in addition to being very rich in minerals.
It also has the lowest inflation of any Latin American country.
In other words: while it's currently a bit lacking and lagging behind "first world countries", it is most certainly booming and you can take advantage of this.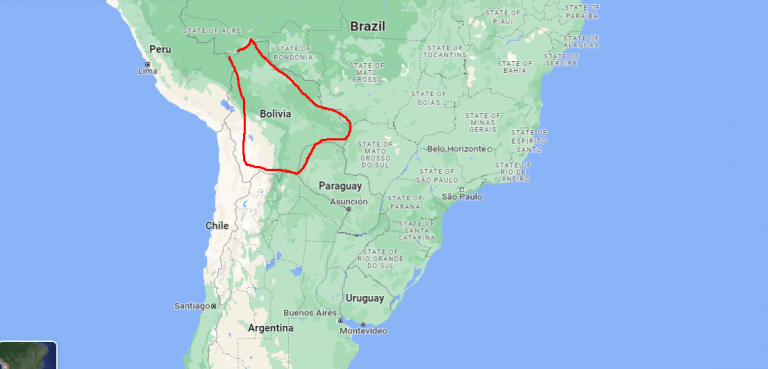 Requirements

for moving to Bolivia
The requirements for moving to Bolivia are pretty light, coming down to 3 major factors:
The cost of living is low (we'll tackle this in the next section)
Many people do not need to apply for a visa in advance for a stay of up to 90 days. You can also get a temporary residence visa, permanent residence after two years of living in Bolivia, and even citizenship with dual nationality is an option
There are no taxes on foreign sourced income
This means that going to Bolivia is easy, staying there is very doable, and living there doesn't cost much.
An ideal scenario, so the only real requirement is having a decent source of location independent income.
Obviously, as is the case with almost all Latin American countries, learning Spanish is highly recommended.
What is the cost of living

in Bolivia?
Bolivia's cost of living is really low. As a single person, on average you can expect to have to spend around $800 per month.
This means that a location independent income of $1,000 a month should suffice for you to live here, but I would certainly suggest you aim to earn at least double this amount.
That will allow you to have a bigger budget for a higher quality of life, emergencies, savings and investments for the future.
Keep in mind that in Bolivia, no taxes are imposed on your foreign-sourced income, which means you can actually keep what you earn.
Benefits

of living in Bolivia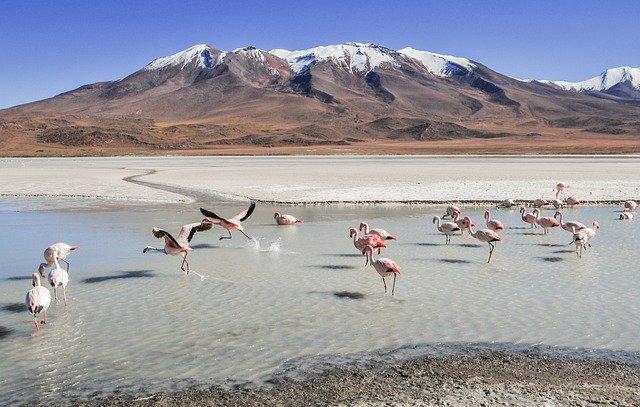 Downsides

of living in Bolivia
Moving to Bolivia -

by the numbers
| Hours of sunshine (8.5/10) | Temperature (5/10) | Rainy days (9/10) | Humidity (10/10) |
| --- | --- | --- | --- |
| | | | |
Taxes on international income:

10/10
No Bolivian taxes are imposed on foreign-source income earned by individuals.
Really awesome, and one of the biggest advantages of this country.
Economic growth:

8/10
Average GDP growth over the last 10 years: 5%
However, Bolivia was really hit hard by COVID-19 and currently it's sporting some negative numbers.
While this trend almost certainly will reverse itself, it is a factor you have to keep in mind.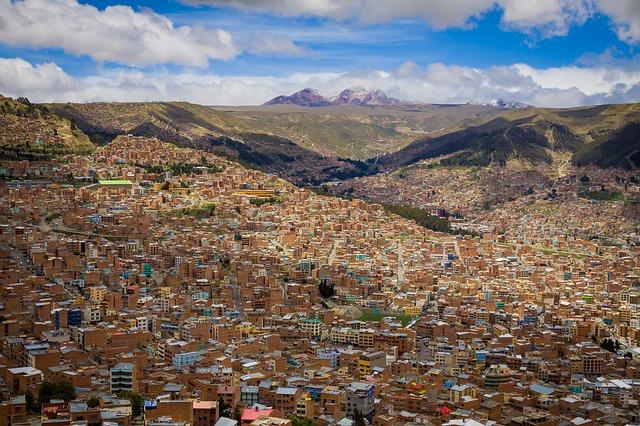 How is life for

expats in Bolivia?
Life for expats in Bolivia can be really sweet.
The cost of living is low, the amount of effort and time you have to put into moving and staying here is minimal, and there are plenty of advantages.
With even a low-to-average location independent income, you can get by in Bolivia. You don't even have to pay taxes on it.
Bolivia boasts a lot of beautiful nature, such as forests, mountains, rivers, savannas and so on, so if you're into exploring, you can do that to your heart's content.
Not having any beaches is a bit of a bummer, I'm not going to lie.
For me, this is a deal-breaker regarding permanent residence, because I really love swimming and diving in the ocean.
If you're neutral on this issue, Bolivia doesn't really have any major red flags.
Yes, the crime is a bit high in certain areas (lower than in the US), climate change is potentially devastating, and there are other small factors which could annoy you, but nothing too bad.
Bolivia's got the second highest score I've ever given to any country (Paraguay still comes out on top), which could be really surprising if you haven't done any research about it.
I can recommend planting flags here, such as your residence and business flags. Or you can even move here permanently and use it as your main base of operations.