Moving to Singapore
Singapore is a sovereign island state at the southern end of the Malay Peninsula.
The Republic of Singapore is an advanced, modern metropolis and one of the greatest success stories in Asian history.
Singapore is a sovereign island country and city-state at the southern end of continental Malaysia.
It was founded in 1819 and was a British colony until 1959.
In the beginning of its independence, there were some significantly turbulent years, but despite the lack of natural resources, this tiny nation developed at a rapid pace and became one of the Four Asian Tigers (together with South Korea, Hong Kong and Taiwan).
It did this by focusing on international trade and economic globalization, free trade and very minimal trade barriers or tariffs.
It's now a highly developed country, and one could successfully argue it's the most advanced nation in this region – and even more so than most Western nations.
It has the second highest GDP per capita IN THE WORLD, is a major financial hub, a tax haven, a top performer in education, quality of life, safety, healthcare, fast internet connection, life expectancy, and so on.
Yes, it's really, really good in many aspects.
It's governed as a unitary parliamentary republic, based on common law. While it technically is a multi-party democracy, in reality the People's Action Party has been in charge of the nation since its inception.
Singapore is a member of several leagues, such as ASEAN, APEC, the UN, WTO, and the Commonwealth of Nations.
It boasts a highly efficient public transportation system, a quality of life which cannot be equaled by many other larger nations and, unfortunately, an expected and concomitant high cost of living.
There are 4 official languages in Singapore: English, Malay, Mandarin and Tamil, attesting to the great cultural diversity (the good kind) in this little state.
Despite its moderate size, Singapore consists of 63 islands, and because of land reclamation projects, Singapore's land area has increased by over 25%.
Unfortunately, due to urbanization it has lost nearly all of its historical forests, and it's basically just a city now, with some nature reserves and parks strewn about.
Climate wise, you can expect a uniform average temperature, high humidity and plenty of rain. A typical tropical rainforest climate, in other words.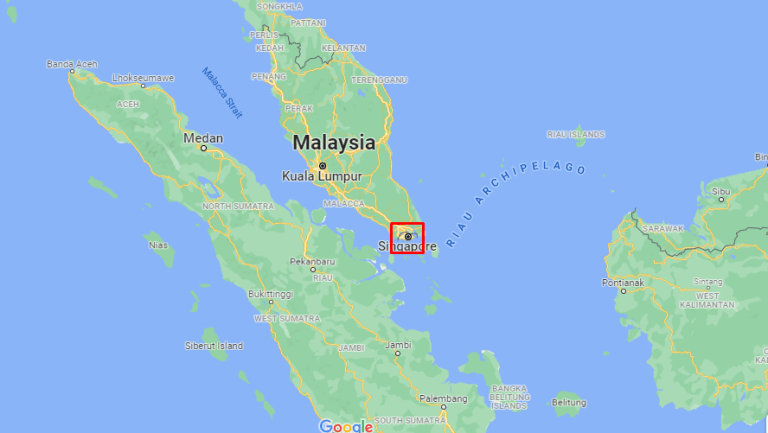 Requirements

for moving to Singapore
The requirements for moving to Singapore are unfortunately a bit more restrictive than in many other Asian countries.
For starters, you do need to get a visa in advance before traveling here. This will then allow you to stay for 30 days, extendable for up to 90 days in total.
Permanent residence is possible via employment, investment or a familial connection.
You can also start a business here, and attain it that way. However, as with everything else in Singapore, this will cost a pretty penny.
If you so desire, you can get citizenship after only two years of permanent residence. That is certainly not a bad deal!
You also won't have to learn Spanish or Arabic (like in Dubai) or any other language, because English is an official language.
As with every other country I talk about on this website, the only true requirement for moving to Singapore is the ability to earn money online, from wherever you want, whenever you want, on your own terms.
Yes, you could get a job in Singapore and work for a company … but this leaves you very vulnerable, because if you get fired, your income dries up and it could even lead to your visa/residence being revoked.
You need to have your location independent business, for reasons I've talked about in detail in my article Location independent income.
In Singapore this comes with an additional threshold: your income needs to be quite high, because the cost of living in Singapore is rather steep.
What is the cost

of living in Singapore?
Singapore is one of the most expensive cities in Asia, comparable to Tokyo, Japan.
According to Numbeo, the average monthly cost of a single person is around $1,000, excluding rent.
If you include rent, you're looking at nearly $4,000 per month for a single person. If you have a family, this number could easily double.
Yes, this isn't a large amount if you make a decent Western-sized income, but it is at least triple that of other Southeast-Asian countries such as Vietnam, Thailand and the Philippines.
Moving to any other neighboring nation will decrease your cost of living significantly – but will also come with a lower "quality" of life, depending on what you value in life.
For example, moving to the Philippines means you'd be paying about 25% of what you were in Singapore, but you'd give up living in a modern metropolis.
Benefits

of living in Singapore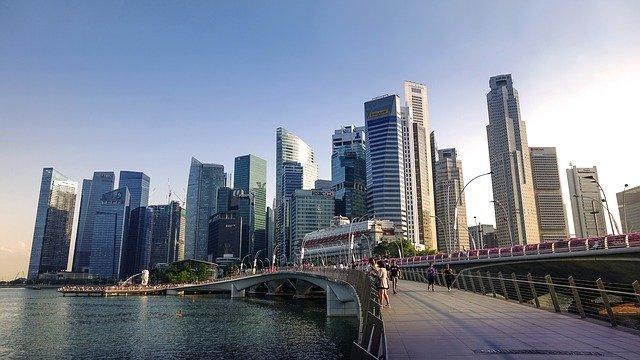 Downsides

of living in Singapore
Moving to Singapore -

by the numbers
| Hours of sunshine (5/10) | Temperature (9.5/10) | Rainy days (5/10) | Humidity (3/10) |
| --- | --- | --- | --- |
| | | | |
Cost of Living:

3/10
There is no actual minimum wage in Singapore, except for some low-paying jobs.
For this reason, I cannot base this metric only on the annual wage, and I had to look at how much a single average person would need to live reasonably comfortable.
This comes down to roughly $3,770 per month, and $45,000 per year.
Taxes on international income:

10/10
Foreign-based income is not taxable. This includes worldwide income paid into a Singapore bank account.
Absolutely amazing, and this factor alone makes Singapore worth looking into.
Remember: it could be better to have a high cost of living with 0% taxes than a moderate cost of living with 50% taxes, depending on your income.
Do the maths, and see what moving to Singapore would do for your financial situation.
It could be that your theoretical cost of living goes up, but because your taxes get reduces so drastically, you'd still be better off.
Economic growth:

7/10
Average GDP growth over the last 10 years: 4%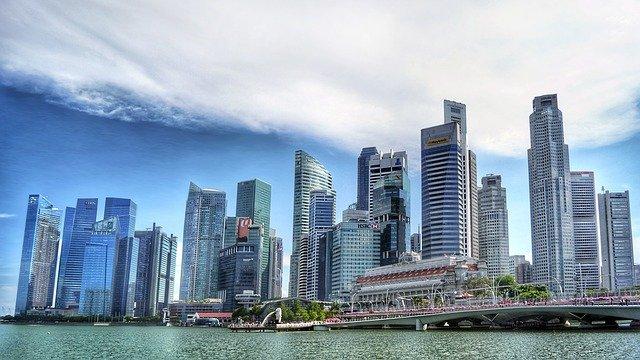 How is life

for expats in Singapore?
Life in Singapore for foreigners can be truly awesome.
Singapore is a thriving, bustling city, an economic power-house both regionally and internationally.
One of the greatest success stories in the region, a combination of all the modern conveniences and the typical Asian culture.
If you're at all interested in living in Asia, but you prefer to not give up any of the niceties of living in a modern city, Singapore is for you.
You'd of course need to make a decent, location independent income, and you'd need to be able to deal with the humidity.
To me, Singapore is a combination of Dubai and the Philippines:
It has the Asian thing going, and it's basically a more expensive, modern, efficient, prosperous and luxurious version of the Philippines.
Everyone speaks English and it's hot as fuck in both countries.
Singapore gets you a higher standard of living, with all the modern amenities, but the Philippines is a way cheaper country, and it has beautiful beaches.
And you can say Singapore is like Dubai with regards to no taxes on your foreign income and the high cost of living.
Singapore is ideal for people who want to escape the collapsing West to an Asian country, but aren't willing to give up on their expected high-cost, high-quality-of-life lifestyle.