Moving to Dubai
Dubai is a large metropolis on the Persian Gulf.
Dubai is a very luxurious Arab city, and boasts several five-star-hotels, the tallest building in the world and the largest shopping mall in the world.
It is one of the seven United Arab Emirates and focuses mostly on tourism.
Its wealth primarily comes from trade, real estate, financial services, aviation, and so on.
As opposed to many (if not all) other rich Arab nations, they are not dependent on oil at all, with only 1% of its GDP coming from that.
This is a major advantage, because at some point in the future, oil will become useless as fuel, due to synthetic options being developed.
Dubai sports a population of nearly 3.5 million, of which 85% are expats (85%).
Yes, you read that right. If there ever was a hub for digital nomads and location-independent people, Dubai would be it.
Dubai is an Islamic country, and is ruled by a monarch. That sounds bad, and in theory it certainly is, but in practice you will not be inconvenienced all that much.
Every year, Dubai becomes a little bit freer, and a little bit better to live in – in most regards.
This city-state has long been famous for having no taxes, because they really didn't need to tax anything, they were getting plenty of money from various other sources.
Lately, they've had to introduce a slight sales tax, but this is largely negligible, and the main benefit is still the fact that you don't have to pay taxes on your foreign sources income.
In short, Dubai's pretty great, and while it does have some glaring disadvantages (most noticeably its cost of living), it could definitely be your new home.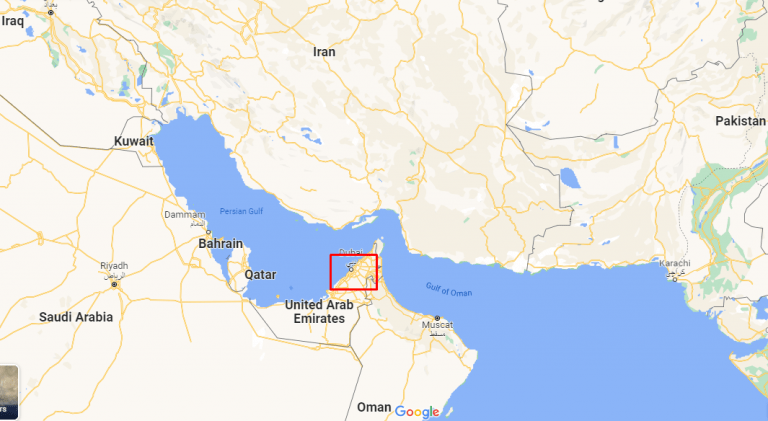 Becoming an expatriate

in Dubai
Becoming an expatriate in Dubai is rather easy – provided you have money.
Getting into the country on a Tourist visa (or even Visa on Arrival) is simple, and you can even apply for a five-year multiple entry visa.
This can be used to stay in the country for 180 days per year.
Permanent residence is rather straightforward, and you have several options, but most will cost quite a bit of money.
In general, you'll need to have a decent source of location independent income (or preferably multiple sources) before you can move to Dubai, other than that the requirements are pretty relaxed.
It's hot there, but not humid, so you'll get used to it eventually – apart from the summers, when it's really sweltering.
The cost of living in Dubai is a lot more elevated than in most of the other countries we talk about here on the site.
At a minimum, you can expect to be spending at least $2,400 per month for one person, but more likely you're looking at $3,000 to $4,000.
And if you take into consideration that I'd advise you to double that amount to account for unforeseen circumstances and emergencies, you can see that Dubai isn't cheap at all.
The good news is that you don't have to pay taxes on your income in Dubai, a massive advantage.
Benefits of

living in Dubai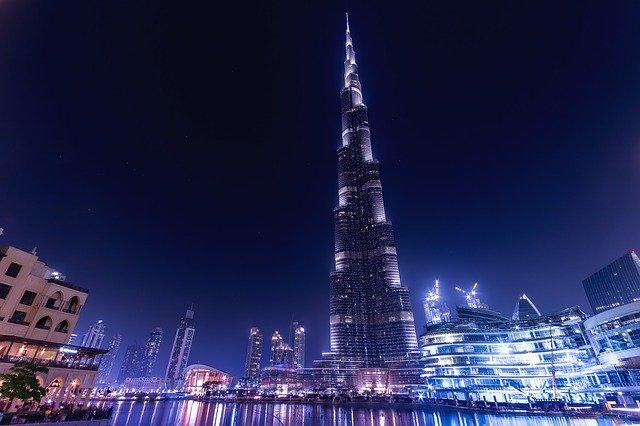 Moving to Dubai -

by the numbers
| Hours of sunshine (10/10) | Temperature (7/10) | Rainy days (10/10) | Humidity (10/10) |
| --- | --- | --- | --- |
| | | | |
This does not seem accurate, or at the very least does not paint a full picture, as the vast majority of inhabitants in cities like Dubai are expats and thus use English to communicate.
Native citizens might have low proficiency based on the metric I've used to determine the score, but practically speaking you will most likely be able to communicate with nearly everyone in English.
Personally, I would say Low Proficiency (4) isn't accurate, and I'd give it at least Moderate (6) to High Proficiency (8), so I took the average and gave it a 6/10.
The low minimum wage should not be taken at face value, as it reflects what poor immigrant workers earn.
Living in cities like Dubai is vastly more expensive and you will not get by with an average salary.
As such, I'll equate it to the score I gave Singapore, because as far as I can tell, the cost of living is roughly equal.
Taxes on international income:

10/10
Foreign-sourced income is not taxable.
Economic growth:

6/10
Average GDP growth over the last 10 years: 3%
Is Dubai

a nice place to live?
Yes, Dubai is a nice place to live – provided you can afford it.
If you make a decent income, Dubai can really be wonderful.
No taxes on your income, great weather, a bustling metropolis with beautiful beaches, tall buildings, millions of other expats, you name it.
There are some downsides apart from the high cost of living, such as sometimes ridiculous laws (which are disappearing year after year, fortunately), a very hot summer, and a low English proficiency with the native population – which is alleviated by the vast amounts of non-natives.
Dubai isn't for everyone, but it's one of the most popular destinations for expats and digital nomads for a reason.