Moving to Paraguay
Paraguay is a tiny, landlocked country in South America and is one of the best options for escaping the West
Paraguay is a typical developing Latin American country, with a population of roughly 7 million.
It shares borders with Brazil to the east and northeast, Bolivia to the northwest and Argentina to the southwest.
It's a founding member of Mercosur, one of its national languages is Spanish, the capital is Asunción and Paraguay ranks as one of the happiest places in the world.
As you can probably tell from the high score Paraguay gets, this is an amazing country to move to, or just to place one or more of your flags in.
Paraguay used to be a Spanish colony – of course, until the locals told them to fuck off in 1811, after which some dictators rose to power.
Civil unrest and general mayhem and wars were rampant well into the 20th century, and after World War 2 a whole lot of Nazis made it their home.
This is still visible in a large substantial German population.
Currently the country seems pretty stable, under a representative democratic republic with separation of powers across three branches.
Paraguay's geography consists of grassy plains, wooded hills, marshy plains, the Chaco, lakes, and so on. Pretty varied, and quite beautiful.
While the country has made great strides economically, up to 50% of the population can still be considered poor.
While this isn't ideal at all, it does mean the cost of living is very low.
It's one of the least urbanized countries in Latin America, and has a very low population density.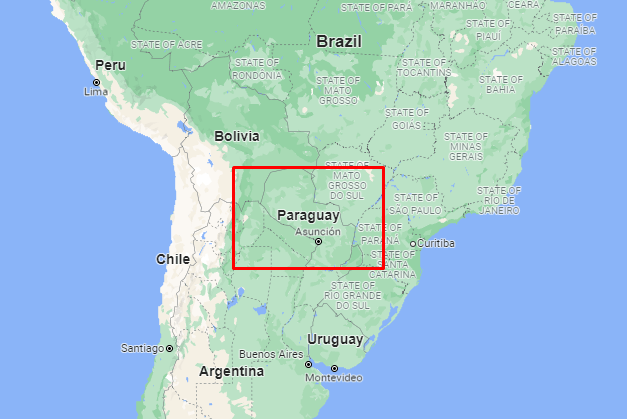 Moving to Paraguay

requirements
Moving to Paraguay does not come with a lot of requirements, and citizens of most countries do not even need to get a visa.
Citizens of the European Union can stay up to 90 days without one, and Americans and Canadians can get a Visa on Arrival, which is renewable for another 90 days.
As with every other country you are moving to, the only real hard requirement you need to get sorted is having a location independent income.
You need to be your own boss, you need to be in full control of the money you earn, and you need to be able to earn this regardless of where you are in the world.
If you have that sorted, and you speak some Spanish, you can live in Paraguay, and live well.
Cost of

living in Paraguay
The cost of living in Paraguay is – as expected – really low: anyone with a budget of around $800 a month can live in Paraguay.
You wouldn't be living a life of luxury, but you'd be fine.
Even for Latin America, this cost of living is pretty damn good, and it's definitely one of Paraguay's main selling points.
The infrastructure might not be up to your standards, but – and this is key –  year after year it's getting better, as opposed to the West where it's getting worse.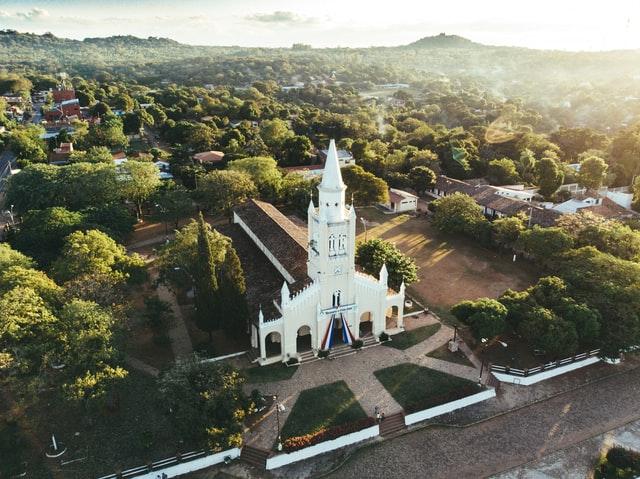 Living in Paraguay

advantages
Living in Paraguay

disadvantages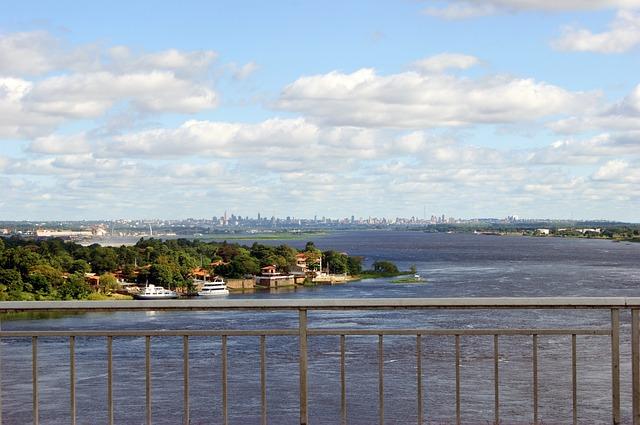 Moving to Paraguay -

by the numbers
| Hours of sunshine (9.5/10) | Temperature (10/10) | Rainy days (10/10) | Humidity (5/10) |
| --- | --- | --- | --- |
| | | | |
Taxes on international income:

10/10
Foreign-sourced income is not taxable.
This is the best case scenario here, and is really, really great and one of the biggest advantages of Paraguay.
Economic growth:

8/10
Average GDP growth over the last 10 years: 4.3%
| Global Terrorism Index (10/10) | Intentional homicide rate (5/10) | Rape rate (9/10) |
| --- | --- | --- |
| | | |
Is Paraguay

a good place to live?
As a Westerner moving to Paraguay, this is an excellent country to live in.
I've done plenty of research into dozens of countries, ascribing each nation a score, and Paraguay comes out on top.
It has a pleasant climate, friendly people, Spanish as a national language, easy visa/residence/citizenship process, and 0% taxes on foreign sourced income.
In addition, it's relatively safe, has a low cost of living, and is a developing country which will improve greatly in the next few decades.
Is Paraguay a good place to live for the poor, uneducated natives?
Probably not … but you most likely do not fall into that category.
Get your location independent income sorted, take a trip to Paraguay, and experience this country first-hand.
I for one am planning to plant at least 2 Flags in this country starting in 2023, because they inevitably tighten their policies.