Moving to Dominican Republic
Dominican Republic Score
0
%
What is

the Dominican Republic?
The Dominican Republic is (half of) an island with a lot of paradisaical elements
The Dominican Republic is a country in the Greater Antilles archipelago in the Caribbean, taking up roughly two thirds of the island of Hispaniola, which it shares with shit-hole neighbor Haiti.
Currently there are roughly 11 million inhabitants, many of which live in the capital of Santo Domingo.
The official language is Spanish, and if you're at all familiar with Latin America, you can guess where this is going.
The Dominican Republic used to be a colony of Spain for roughly 300 years, and it has had a turbulent history, to say the least.
It gained independence in 1844, after which it saw plenty of civil wars, invasions and other fun stuff.
Standard fare for ex-colonies, really.
The US occupied it from 1916 to 1924, and in the rest of the 20th century there were multiple coups and dictators, until 1978 when it became a representative democracy.
Currently it's one of the largest economies in the Caribbean and Central American region, and for the past 25 years it has been the fastest growing economy in the Western Hemisphere.
It boasts less income inequality than the US, and is heavily invested in construction, manufacturing, tourism and mining.
Geographically speaking, the Dominican Republic has mountain ranges, beautiful beaches, mangroves, valleys, rivers, coastal plains, lakes, lagoons, waterfalls, islands, cays, and plenty of other variety.
However, it does lie on a fault line, which means strong earthquakes can occur, leading to tsunamis, and of course tropical cyclones are always a hazard.
The climate is generally clement year round, with very pleasant temperatures, cooling ocean breezes, sunny days, and not that many rainy days.
It has a close relationship with the US, which obviously isn't great.
In addition, it has some grievances with its only neighbor Haiti due to mass illegal Haitian immigration, which doesn't look like it's going to get better any time soon, as Haiti has devolved into yet another civil war.
The Dominican Republic boasts decent telecommunications and transportation infrastructure, however its electric power equipment is horribly outdated.

Requirements

for moving to the Dominican Republic
The requirements for moving to the Dominican Republic aren't strict at all.
Most people can just go there without a visa for up to 30 days.
All sorts of visas are possible, and residence can be attained through investment, starting a business, and so on.
Even citizenship is an option!
If you speak Spanish, there isn't a language barrier, and even English is widely spoken.
The cost of living is low, the temperature is clement, and the crime isn't that high.
In general, moving to the Dominican Republic is surprisingly easy.
What is the cost of living

in Dominican Republic?
The cost of living in the Dominican Republic is pretty low, and if you earn around $1,000 a month in location-independent income you should be able to live a good life.
If you want to have some more luxury, or just be safe in case of emergencies, I'd recommend you go for at least $2,000 a month.
In addition, you won't have to pay taxes on your foreign sourced income, which is awesome and really extends your budget.
Benefits

of living in Dominican Republic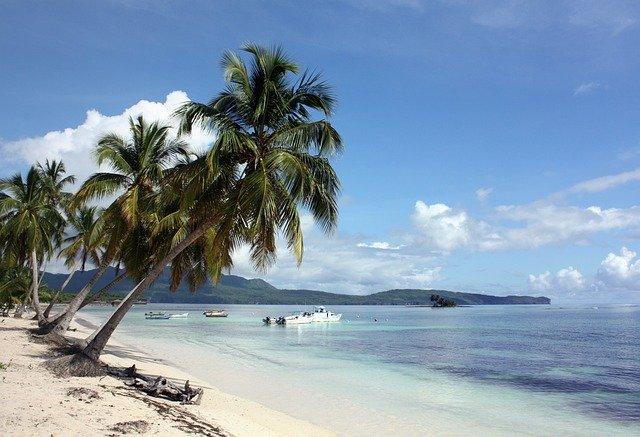 Downsides

of living in Dominican Republic
Moving to Dominican Republic -

by the numbers
Dominican Republic Score
0
%
| Hours of sunshine (10/10) | Temperature (10/10) | Rainy days (10/10) | Humidity (4/10) |
| --- | --- | --- | --- |
| | | | |
Taxes on international income:

9/10
Foreign sourced income is usually not taxable, but when you're a resident you do have to pay taxes on foreign investments and financial gains – after the 3rd year of being a resident.
Economic growth:

8.5/10
Average GDP growth over the last 10 years: 5.1%
Due to COVID, it saw a minus 6.7% in 2020, so if we discount this anomaly, the DR boasts a strong 6% growth annually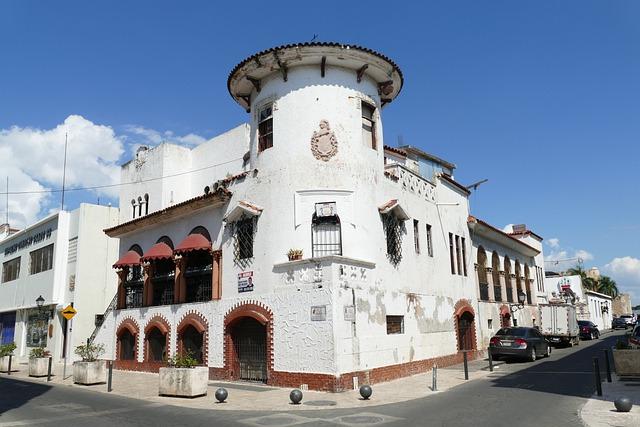 How is life for

expats in Dominican Republic?
Holy shit, is this ever a fucking awesome option or what?
Upon starting my research, I imagined the Dominican Republic to be somewhat akin to Tahiti or Fiji – the former scores 6.3 and the latter 7.7, so it's definitely more like Fiji, but even better.
A score of 8.4 has only been attained by one other country, Paraguay, and as readers of this blog probably know, Paraguay is amazing.
The main disadvantages are its neighbor Haiti, potential natural disasters and an abundance of tourists – which could be an advantage too.
How is life in the Dominican Republic for foreigners?
Really, really good, that's how.
Beautiful weather, low cost of living, gorgeous nature, no taxes on foreign sourced income, a rapidly growing economy, great visa system, decent English proficiency, and on and on the advantages go.
I can heavily recommend this country, and it has jumped near the top of my "Must visit and explore" list.
Plant your flags there (residence, assets, banking, and citizenship are all options), or just go live there and enjoy the beauty of the Dominican Republic.