Moving to Tahiti
Tahiti is a beautiful island in the Pacific Ocean
Tahiti is an island in French Polynesia, in the central part of the Pacific Ocean.
The island was formed because of volcanic activity and is thus high and mountainous, with plenty of coral reefs.
When you think of a typical "paradise" island, as seen in movies such as Mutiny on the Bounty, you're thinking of Tahiti.
It really looks pretty, with white beaches and clear oceans.
It is the center of French Polynesia on multiple levels, economic, political and cultural.
The actual capital, Papeete, is located in the northwest of Tahiti.
Unfortunately, Tahiti is part of the French Republic since 1880, which means French is the official language.
It was first a colony, then in 2004 it became an overseas country. This means it's semi-autonomous, with its own assembly, laws, budget and so on.
The influence of France is rather limited, extending only to subsidies, education and security.
Tahiti's not big: 28 miles across at its widest, with an area of barely over 400 square miles.
It consists of two circular land masses, centered around volcanoes.
Its landscape consists of mountains, tropical rain forests, rivers, waterfalls and so on.
Tahiti has a nice and warm climate, although it's quite humid.
As you can imagine, its economy is heavily based on tourism – which isn't a good idea considering situations like COVID-19.
This probably accounts for much of its shitty economic growth the last few years.
Tahiti trades mostly with France, the US, Japan, Australia and New Zealand.
So … Western countries and the one Asian nation that is actually declining.
In addition, its currency, the French Pacific Franc, is pegged to the euro. Nothing can go wrong with that.
Fun fact: in the latter half of the 20th century, French conducted nearly 200 nuclear bomb tests nearby.
In 1974, the atomic cloud reached Tahiti, with over 100.000 people affected. Ahh, progress.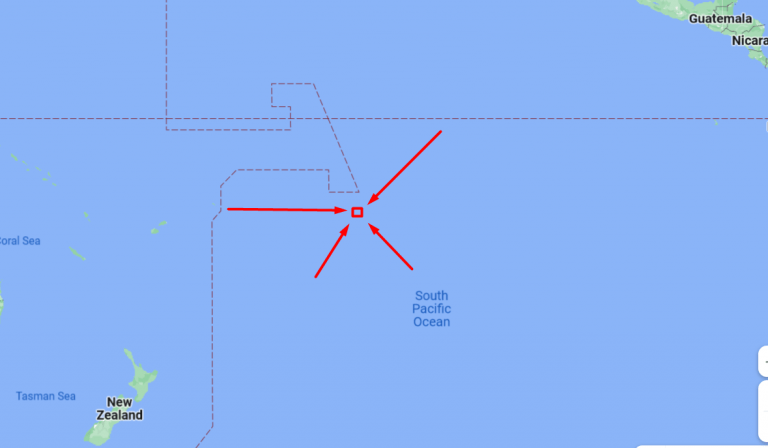 Requirements

for moving to Tahiti
The requirements for moving to Tahiti are a bit complex.
If you're a citizen of the European Union, you can go and stay there for as long as you want. Yay!
If you're not … well, you can get a visa on arrival for a stay of up to 90 days. Longer stays are possible, but are almost always a hassle.
The same goes for residence and citizenship … if you're not a citizen of the EU, I wouldn't count on it.
In addition, the cost of living in Tahiti is surprisingly high, which can definitely act as a barrier for many people who are just getting started with their location independent income.
Other than that … you'd best learn some French, because English isn't widely spoken outside of the major tourist areas.
What is the cost of living

in Tahiti?
The cost of living in Tahiti is rather elevated.
To me this was a surprise, because I'm used to the low cost of living in places like Southeast Asia and Latin America.
For some reason I put Tahiti in that category in my head, but it's a part of France … and its currency is even pegged to the euro.
That means the cost of living is much higher than I expected, and at a minimum you'll have to cough up $2,000 a month.
I would suggest you double that budget to account for unexpected expenses, emergencies, having some fun and so on, so prepare for around $4,000 a month.
Benefits

of living in Tahiti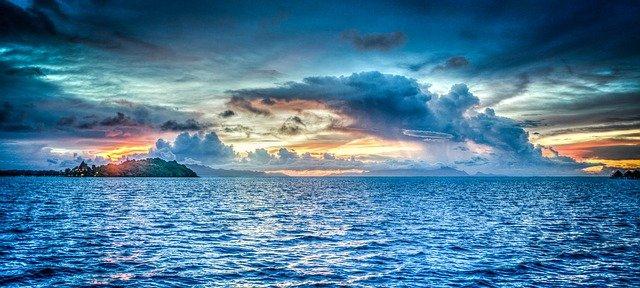 Downsides

of living in Tahiti
Moving to Tahiti -

by the numbers
| Hours of sunshine (10/10) | Temperature (10/10) | Rainy days (10/10) | Humidity (5/10) |
| --- | --- | --- | --- |
| | | | |
Level of English:

5/10
If you're just going to stay in the tourist areas and speak to hotel staff, you usually won't have problems – however, most locals don't speak English at all, or at best very little.
They speak French and Tahitian, so if you can speak some French, you're golden.
Taxes on international income:

10/10
There is no general tax on income applicable to individuals, and for companies the tax system is beneficial as well. However, the information I could find on this was sparse, so please do your own research too.
Economic growth:

0/10
Average GDP growth over the last 5 years: 0.74%
This country has seen some seriously weird economic growth … heavy spikes mixed with heavy drops, and between 2000 and 2016 the World Bank doesn't even have information.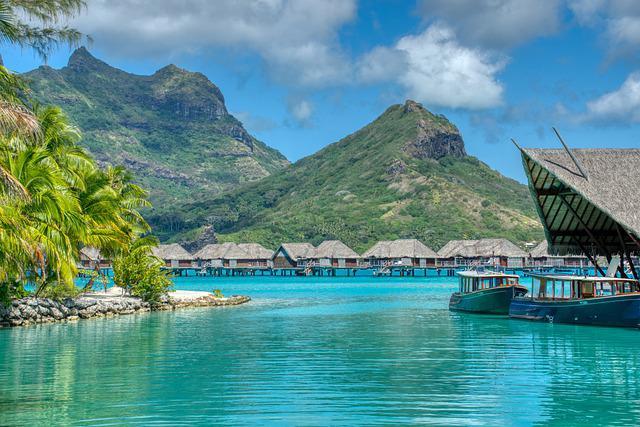 How is life for

expats in Tahiti?
Life in Tahiti is awesome if you are retired with plenty of money, and you speak some French.
Honestly, you can live a truly paradisaical lifestyle.
Beautiful beaches, crystal clear water, warm and sunny days, it's very safe, there are no taxes on your income as an individual (as far as I know), and so on.
There's no denying Tahiti has some major benefits … but benefits that can also be found in other countries, which do not share its rather significant disadvantages.
Its economy seems to be only a few steps away from total collapse.
It's heavily based on tourism and exporting to collapsing nations, its currency is tied to the euro, and its economic growth is less than 1%.
That's not a great situation to be in.
Not having to pay taxes on your income is great … but you can get that elsewhere too, in countries where the cost of living is 30% of Tahiti's – or less.
One major advantage for Europeans is that they can stay in Tahiti for as long as they want.
For non-Europeans however, staying in Tahiti for longer than 90 days at a time isn't easy at all.
In summation … Tahiti has some advantages, but personally I would only consider it as somewhere to visit every once in a while.
I wouldn't recommend planting any flags here.
Visit it, by all means, but do not tie yourself to Tahiti.