Moving to Zimbabwe
Zimbabwe is a landlocked southeast African country
The Republic of Zimbabwe is a southeast African landlocked country, bordering South Africa, Botswana, Zambia and Mozambique.
It's a republic with a presidential system of government.
English is an official language here, and is used in official government communication.
In addition, there are 15 other official languages. Yes, really.
It used to be called Rhodesia, and was a colony of Great Britain – as was common in those days.
In 1965 it declared independence, ushering in a 15 year period of isolation and guerilla warfare.
Under Mugabe's rule (1980 to 2017) Zimbabwe had some widespread human rights violations, again as is common in the area, which of course are still prevalent to this day.
However, the economic growth of Zimbabwe is quite exquisite in general (roughly 5% per year on average since 1980), with some declines and hyperinflation thrown in.
Zimbabwe is a geographically elevated country, with a central plateau, mountains and highlands – which are popular tourist destinations.
And of course, Victoria Falls is located here, one of the largest and most spectacular waterfalls.
It has a subtropical climate, with a lot of variation between regions, and an unusually lower average temperature for the region.
Being gay is illegal, rape is prevalent, women's rights are … sparse, and freedom of speech is a joke.
Zimbabwe has been under sanctions from the US and the EU for decades now.
Oddly enough, the national infrastructure is relatively well-developed, as is its educational system – this  means a lot of growth potential.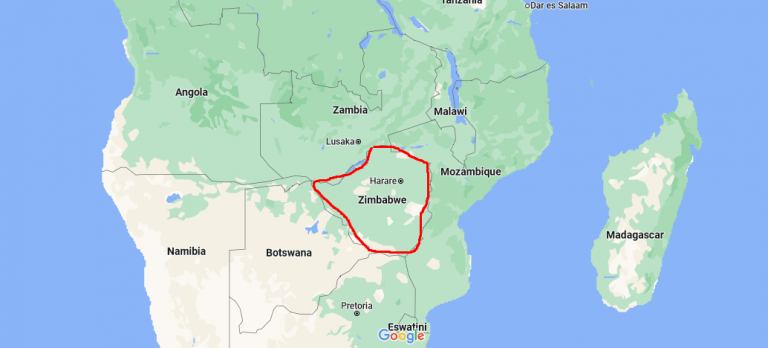 Requirements

for moving to Zimbabwe
The requirements for moving to, and living in Zimbabwe are pretty relaxed.
You most likely don't need to apply for a visa beforehand, you can just get one upon arrival, which is valid for up to 3 months.
Applying for residency is possible when you invest in the country, and after a certain amount of years you can even get permanent residency and citizenship.
English is spoken at a moderate proficiency, which means the language barrier isn't too steep, and the cost of living is low enough.
What is the cost of living

in Zimbabwe?
Benefits

of living in Zimbabwe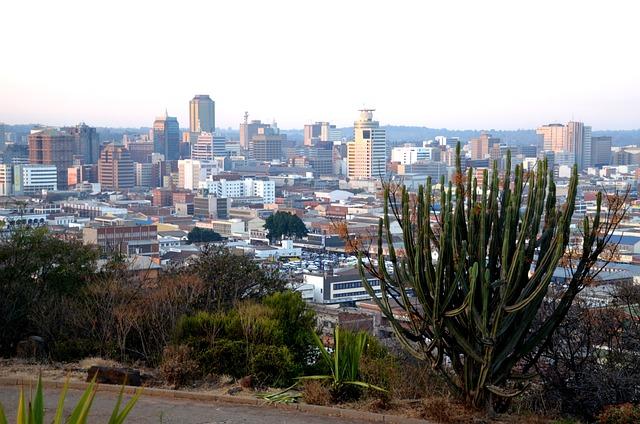 Downsides

of living in Zimbabwe
Moving to Zimbabwe -

by the numbers
| Hours of sunshine (9.5/10) | Temperature (8/10) | Rainy days (10/10) | Humidity (9.5/10) |
| --- | --- | --- | --- |
| | | | |
Taxes on international income:

9/10
Only income derived from sources within Zimbabwe is subject to taxes – for the moment.
However, interest, dividends and other random things coming from outside the country are taxable
Economic growth:

7/10
Average GDP growth over the last 10 years: 3.7%
Very spiky growth, with some years nearly +20%, and others -6%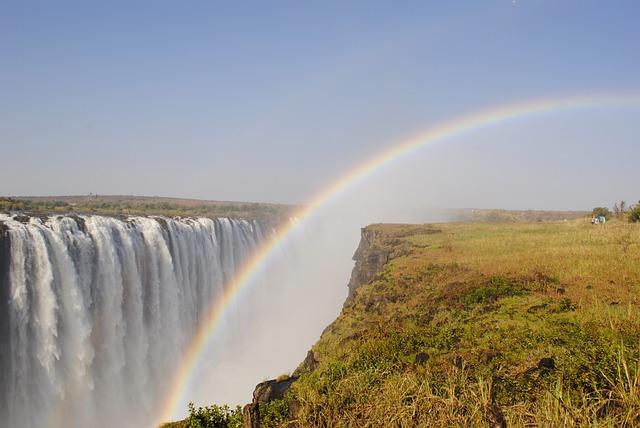 How is life for

expats in Zimbabwe?
Living in Zimbabwe seems to be much better than I originally had anticipated it would be.
Sure, there are some real disadvantages, such as slightly elevated crime numbers (but still lower than many cities in the West), a high rape rate, illegal gay sex, inequality, superstition, and no freedom of speech … but as a straight, very unrapeable man with zero interest in openly voicing your opinions about the government and a penchant for staying indoors at night … none of that should really affect you much.
As opposed to these are the significant advantages: the strong economic growth (which is expected to keep going for a long time), decent climate, low cost of living, moderate English proficiency, no taxes on most international income, and so on.
Honestly, I personally wouldn't live in Zimbabwe for a few reasons (African countries in general aren't to my liking, African women aren't attractive to me, and I prefer a country where I'm bigger than most inhabitants), but I can definitely see how a younger, single man could really do well here.
A surprisingly good option in Africa, one of the best – but it still pales in comparison to Asian or Latin American countries for actually living in.
However, you don't have to go live in Zimbabwe to take advantage of this country, for example you can invest here, and ride the economic growth the country will see in the future.