Moving to Thailand
Thailand is a beautiful, cheap, sunny country in Southeast Asia.
Thailand is often hailed as one of the best destinations for Western (male) expats to move to.
It boasts a great climate, cheap cost of living, friendly locals, beautiful nature, and many other advantages.
Thailand is a constitutional monarchy, and the King holds special protection. It's not allowed to defame him, for example.
While you can say that in general Thailand is a stable country, coups and military dictatorships do occur and could hamper your happiness and freedom here.
For that reason, it's folly to rely on Thailand alone as your abode. Consider planting flags in the Philippines, Dubai or Paraguay as well.
Thailand is a founding member of ASEAN, a newly industrialized country and the second largest economy in Southeast Asia.
The population hovers around 70 million, with a great many people flocking from the poor rural areas to the capital of Bangkok.
Thailand is known for sex-tourism, and there are many expats moving here just for that reason.
It's easy and cheap to get laid with young women in Thailand, and prostitution is common.
However, if you're not into that, do not let it deter you, as this country can offer so much more.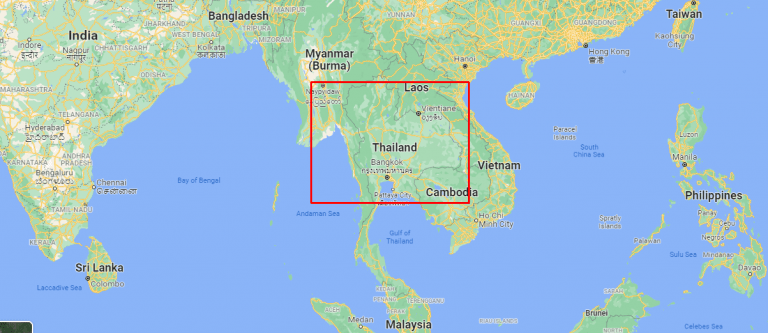 Moving to Thailand

requirements
The requirements for moving to Thailand are pretty relaxed.
The number one thing you need to have is a location independent source of income.
Ideally your own businesses, but there are plenty of expats in Thailand who just rely on their pension.
In fact, the vast majority of foreigners in Thailand are elderly, retired (white) men.
If you want to have a secure future, I would advise you not to rely on such a pension – because this is an unreliable and untenable system, especially considering the impeding collapse of the West – but instead get your own location independent income up.
Other than that, the visa system is pretty relaxed, but it does tend to change often, so make sure to check the Thai government website for up to date information.
Advantages of

moving to Thailand

Disadvantages of

living in Thailand
Moving to Thailand -

by the numbers
| Hours of sunshine (9.5/10) | Temperature (9.5/10) | Rainy days (9/10) | Humidity (6/10) |
| --- | --- | --- | --- |
| | | | |
Taxes on international income:

8/10
In Thailand, you usually do not have to pay many taxes on your income, up to a maximum of 35% if you are a resident and the income gets paid in or remitted to Thailand within the same calendar year.
Otherwise, it's at or near 0%.
So while it could be pretty high (still only roughly half of what it'd be in the West), you can easily avoid paying taxes.
Economic growth:

7/10
Average GDP growth over the last 10 years: 4%
One of the lowest unemployment rates in the world (around 1%), and it has the second largest economy in Southeast Asia (8th largest in Asia).
| Global Terrorism Index (5/10) | Intentional homicide rate (8/10) | Rape rate (9/10) |
| --- | --- | --- |
| | | |
Is living in Thailand

great?
Yes, living in Thailand is pretty awesome.
Whether you are moving to Thailand from USA, want to retire to Thailand from UK, are one of the many Australians retiring in Thailand, or any other foreigner escaping the West, Thailand can provide a new home for you.
Thailand can boast a very laid-back lifestyle.
You can spend your time sitting on the beach, diving in pristine waters, have regular sex with Asian women (or ladyboys), explore the country's rich history, or whatever you want to do.
Thailand doesn't have the best score out of the countries I discuss on this site, unfortunately, mostly because of its low level of English.
However, this depends heavily on where you are and who you talk to.
If you stick to mingling with other foreigners and educated Thais (or sex workers), you will probably not have a lot of issues.
In theory, you do have to pay taxes in Thailand, but in reality you can easily avoid this.
Thailand is booming, and if you want to partake in this boom, you can certainly benefit greatly from it.
Moving to Thailand is something that should be on everyone's radar upon contemplating escaping the West.