Assets Abroad: Real Estate in Southeast Asia
Investing in foreign real estate has become increasingly popular in recent years, and especially in regions such as Southeast Asia.
You can buy an apartment, house or land relatively easily and cheaply, to sell at a profit, to live in, or to rent out for passive income.
Today we'll look at investing in real estate in Southeast Asia, and check which countries are best suited.
For my research into the best countries to invest in real estate in Southeast Asia, I looked at these factors:
Average yield per year, based on the total cost of the investment, before taxes, maintenance costs and the like. Unless otherwise stated, I use the average for the whole country. This can vary city by city (it's usually higher in the capitals, but not always)
What kind of real estate you can actually own there. Houses, land, condominiums,…
What about a visa? Owning real estate in a country where you cannot stay might be an issue
Other factors, such as natural disasters and economics
In addition, keep the following things in mind:
I am not a real estate agent, I am not sharing any professional advice, just my opinion and information I could find either online or from my own experience
Investing in real estate abroad is NOT a guarantee of profit. Yes, this is usually the case, and you have to be really unlucky to lose money, but this happens. In Southeast Asia you can also experience natural disasters such as earthquakes, so take this into account
Before committing to a large and long-term investment like real estate, you really need to look at all sides of this issue and do your homework properly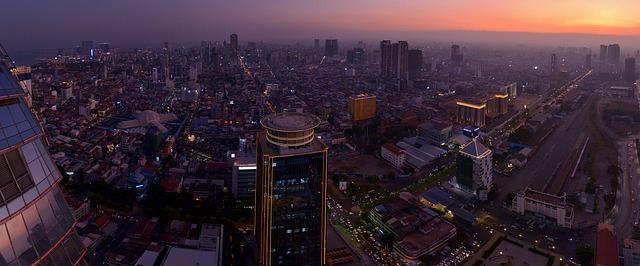 Average yield per year:
What you can own:
Visa:
Visa on Arrival (1 month), can probably extend it indefinitely
Permanent residence and citizenship are both possible
Other Factors:
Good GDP growth per year (between 5-7%)
Cambodia is still one of the poorest and least developed countries in Southeast Asia (and even the world, according to the UN)
Of course, that means that you can make solid profits, because the economy can still grow a lot!
Crime rates are medium to high according to some statistics, but low according to others, so you have to be a little wary here, but nothing overly worrisome
97% of the population follows Buddhism
Conclusion:
The fact that you cannot own land here and that there are better options means that investing in Cambodia is not immediately the best option, all things considered.
But it is a country with enormous potential for growth. If you want to be ahead of the pack, investing in Cambodia is something that can yield a lot of money years later.
Read more about moving to Cambodia.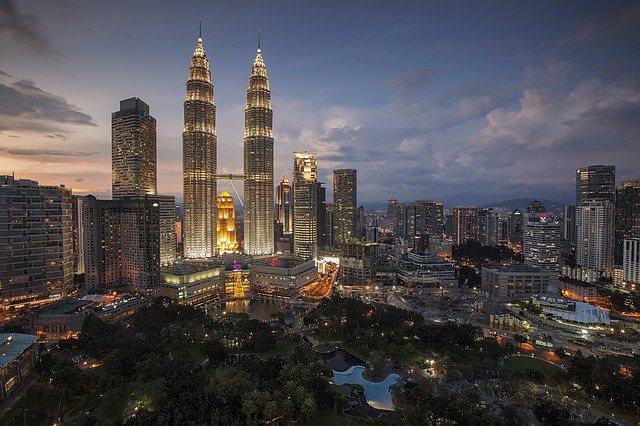 Average yield per year:
What you can own:
Land!
All kinds of buildings (condominium, flat, studio, commercial buildings,…)
Visa:
3 months Visa is standard, you can also get a permanent visa
Possibility of renewable 10-year visa MM2H
Permanent residence and citizenship are an option
Other Factors:
The real estate market in Malaysia is extremely stable, so this is a good place to invest if you just want to passively watch your money grow
Beautiful country, but has to deal with natural disasters
It is one of the few countries where you can actually own land as a foreigner!
Real estate is quite cheap: in Kuala Lumpur about $1,500 to $2,000 per square meter
But this does come with some requirements, the main thing being that you can only invest at a minimum of $200,000
Conclusion:
The relatively high minimum investment limit coupled with the fact that the average yield per year is fairly low means that Malaysia is not at the top of the list.
Being able to own land is definitely a strong advantage, and it's the only country of the 6 where you can do this, so it does bear consideration.
Read more about moving to Malaysia.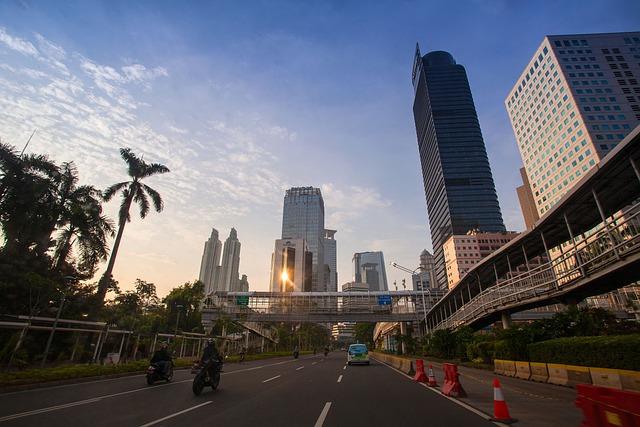 Average yield per year:
What you can own:
Houses and apartments, both for a period of 80 years
Visa:
Visa on Arrival (1 month) with extension for another month or two
Business Visa (2 or 12 months). Both options can be extended
Retirement Visa if you are 55+, but you are not officially allowed to do business with this, so you cannot invest in real estate either
Permanent residence and citizenship are possible, but both come with many requirements
Other Factors:
Earthquakes and floods are frequent in the most visited regions
130 active volcanoes
Beautiful country, and an economy that is growing strongly every year. But that is something which can be said about all the other countries in the list
There are minimum requirements per region to invest, sometimes they're very high. On top of this comes a whole laundry list of other requirements, so if you want to invest here you will have to do a lot of research, or hire a local lawyer
One of the world's highest levels of biodiversity
Largest economy in the region and the only G20 member state in Southeast Asia
Conclusion:
Complicated laws and high transaction costs mean that investing in this country can cause a lot of headaches and frustrations.
There's a high potential yield, so if you have plenty of money to invest and don't mind hiring a local professional to arrange everything for you, Indonesia could be a great option.
Read more about moving to Indonesia.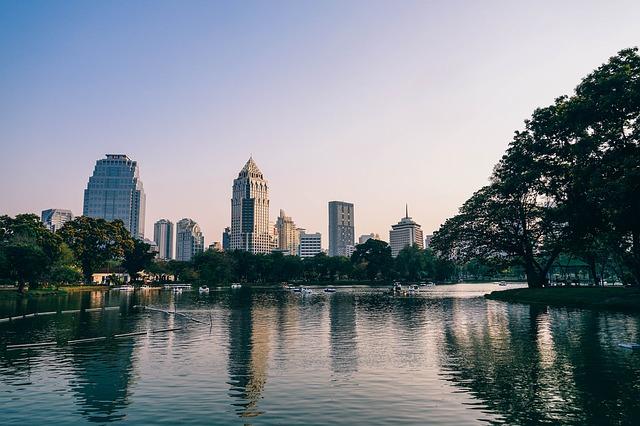 Average yield per year:
1 to 8% in popular locations such as Bangkok, average of 4.45%
In Pattaya up to to 7.57%, in Phuket 11.71% and numerous other cities also to 6-7%
What you can own:
Condominium
Luxury homes
No land
Visa:
2 months Visa on Arrival, which you can extend for another month. After this you can extend it to a year, depending on a number of factors
You can also apply for a Non-immigrant Visa, if you can, for example, specify "investment" as the reason
Possibility of a Permanent Residence Permit, up to 100 people per country per year. Many requirements, so this is only if you really want to live here
Other options are an Elite Visa (expensive) and a Retirement Visa, for which you must be at least 50 years old
The best option (if you have money) is an Investment Visa, which allows you to stay in the country permanently, and you just have to renew it every year. But for this you will have to invest about $ 280,000 in the country
Other Factors:
Beautiful country, friendly people, cheap lifestyle
Thailand is one of the most visited countries in the world (Bangkok the most visited city in 2019), so you can usually find tenants for your property
The taxes on your property and income from it are quite low
For single men this is truly a paradise. Sun, sea, beach and beautiful women who are interested in foreigners
Conclusion:
As I've concluded in my analysis of the country, Thailand has the potential to be really awesome, it just has some slight disadvantages holding it back.
If the annual yields were slightly higher, Thailand would be catapulted to #1. It is a very interesting and beautiful country, and it is on my radar for the future, both to live and to invest in.
Read more about moving to Thailand.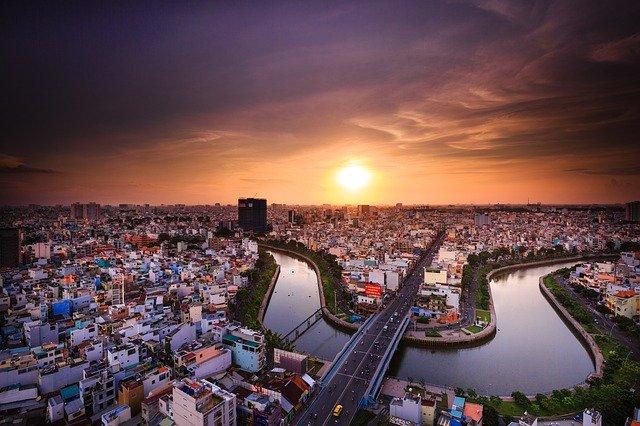 Average yield per year:
What you can own:
Condominium
House
No land. In theory no one can own land in Vietnam, everything is communally owned and the government is the manager
Visa:
Investor Visa – up to 5 years
Tourist/Visitor/Business Visa – 3 months max
Permanent Residence (many conditions, only interesting if you actually live here)
Other Factors:
Infrastructure is a priority for the government, so highways and subway systems are on the rise. The laws regarding foreigners investing in real estate have been relaxed in recent years
Vietnam is a country that is booming. The economy has been booming for more than 4 decades (6.5% GDP increase per year) and more and more international investors are starting to set their eyes on this country. Prices of luxury condominiums are rising at 15%+ each year
50% of the population is under thirty years old, and this young population is increasingly moving to the cities, so the demand for real estate is increasing
In my own experience, the level of English in Vietnam is low, but every year the population is getting better educated and younger generations are coming to power, so this will (fortunately) only get better
Also a beautiful country, with lots of sun and pretty women
Conclusion:
Vietnam is a really promising country, and investing in real estate here can yield great benefits.
Personally, Vietnam is my next choice to invest, and more specifically in Da Nang or Hanoi. You can do very well here, and it is also a nice country to live in.
The lack of command of English among the average Vietnamese is a hindrance, and personally it didn't really bother me during my stay, but I can imagine if you live here for years you either have to learn the language, or just deal with foreigners.
Read more about moving to Vietnam.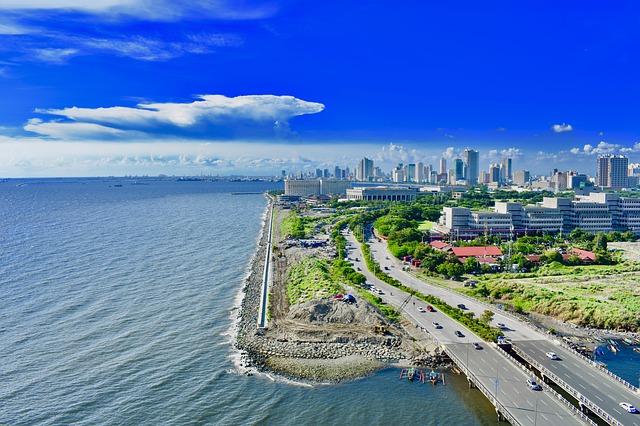 Average yield per year:
For my personal investments here, the yield is higher, because I bought in a 2nd-tier city, which is rapidly working its way up. The prices at which I bought my condominiums are therefore quite low, while the monthly rent is steadily rising
What you can own:
Visa:
You get 30 days free when you land, after which you can renew it for 2 months at a time, up to 5 years in total. Then you have to leave the country for a while, and you can do the cycle again. Very easy in my opinion, it will cost you about €50 every two months. If you have children here, you can get a renewable visa for 6 months at a time
Permanent Residency is also possible, but only if you marry a Filipina. And that's a bad idea
Other Factors:
National real estate prices are rising an average of 10% a year, with condominiums nearly triple that
The economy is growing by an average of 6% and there is strong growth in the number of apartment blocks being built
There are, as far as I know, no minimum requirements in terms of amount to invest, unlike several other countries in the list. This makes buying property in the Philippines a very good option for novice investors. For condominiums that starts around $40,000-50,000 in big cities, but if you go to the provinces and buy land for your girlfriend or wife, it can often be as little as $10,000 for a large plot (although I'd advise you STRONGLY against that)
English is one of the national languages in the Philippines (they learn it from the age of 6), so this country has by far the best overall level of English in Southeast Asia, which makes the language barrier very low (assuming you can speak English yourself)
The average Filipino is very religious. In everyday life, this does not manifest itself in many problems (taxi drivers who make a cross every time they pass a church can be just as dangerous), but on a national level this has major consequences. All sorts of medieval values and beliefs dominate the policy, and enormously slow down the growth of the country
You should expect sporadic tidal waves and earthquakes, depending on where you invest. Make sure your insurance covers damage from these disasters!
Conclusion:
Buying real estate in the Philippines is, in my opinion, the best option to invest in as a starting investor and especially if you are going to live in this country yourself.
After all, it is very easy to start investing, the country and the associated real estate market are on the rise and the costs and effort to stay here are minimal.
I've lived here for several years now, and I really like it.
In addition, I've purchased several condominiums, which have gone up significantly in value over the years.
The process was relatively hassle-free, and I've described it in more detail in Buying property in the Philippines from abroad.
If you want to invest in real estate in the Philippines yourself, I can help you out! Visit Serenity Real Estate, and let's see what I can do for you.