Moving to Malaysia
Malaysia is a beautiful and often underrated country in Southeast Asia
Southeast Asia is a pretty large region in the world and consists of many great options to escape the West.
Malaysia is one of them, and it has strong advantages, but also several disadvantages.
The country is divided into two parts: a peninsula which borders Thailand, with Singapore at its southern tip, and East Malaysia, which borders Indonesia and Brunei.
The capital is Kuala Lumpur, and this country was a British colony until 1957.  English is still an active second language.
It's one of 17 megadiverse countries, with many endemic species and bountiful nature.
They got beaches, mountains, hills, valleys, the largest cave system in the world, numerous islands, and so on.
Malaysia is an equatorial country, which means moderate temperature, high humidity, and monsoons.
The country has seen very strong growth and is considered a newly industrialized market economy, the third largest in Southeast Asia.
Until 2005 they averaged 6.5 percent GDP growth per year, and they are constantly developing their infrastructure, for example a telecommunications network which is second only to Singapore's in the region.
You can find great and diverse food in Malaysia, influenced by Chinese, Indian, Thai, Javanese and Sumatran cultures, similar to Singapore.
Malaysia is an Islamic country (uh-oh …) and is very multiethnic and multicultural.
It describes itself as one of the "progressive Islamic nations", which is a hilarious contradixio in terminis.
Technically Malaysia is considered a federal constitutional elective monarchy, which means they have a king, chosen from nine sultans every 5 years.
Their foreign policy is based on neutrality and peaceful relations with all countries, which is a massive upgrade over the warmongering Western nations.
That being said, their major newspapers owned by the government, so there is low to no freedom of press and plenty of restrictions on the dissemination of information.
Capital punishment exists in the form of hanging, even for drug trafficking. So much for the "progressive" Islamic country eh?
Prostitution itself is legal, but associated activities are criminalized … makes a lot of sense.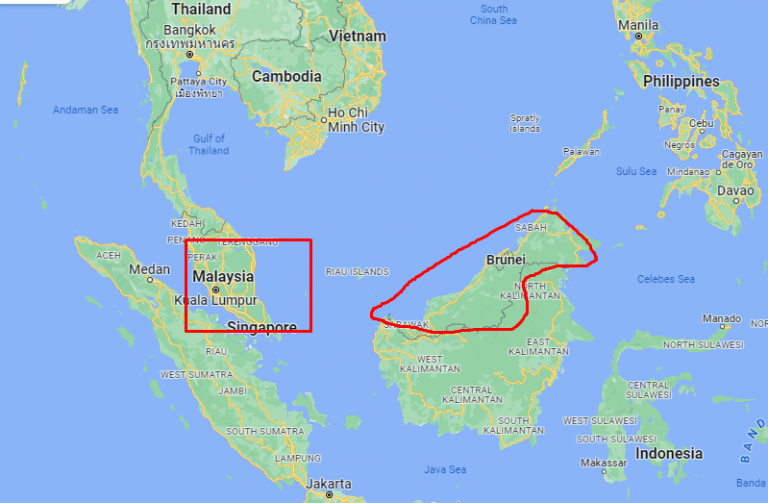 Requirements

for moving to Malaysia
The requirements for moving to Malaysia are pretty relaxed, and almost any Westerner would find it easy to do.
The cost of living is low, so if you earn an average Western, location independent income, you should be absolutely fine.
Most Westerners do not need to apply for a visa beforehand, if you want to stay there for up to 90 days. You can also go for a permanent visa.
Permanent residence is possible through employment or a familial connection (to be avoided), or through investment (a better option).
What is the cost of living

in Malaysia?
The cost of living in Malaysia is low and for a single person you can easily get by on $1,000 per month.
If you want to live it up in one of the more expensive parts of the city, this will of course increase, but even then I would say that $2,000 more than covers your expenses.
However, one big caveat here is that you almost certainly will have to pay taxes on your foreign-sourced income, so keep that in mind.
It used to be 0% for residents and non-residents alike on foreign-sourced income, but starting in 2022 this is no longer the case, because the country got on the EU's "grey list" for their "harmful foreign sourced income exemption regime".
Screw the West, seriously.
Benefits

of living in Malaysia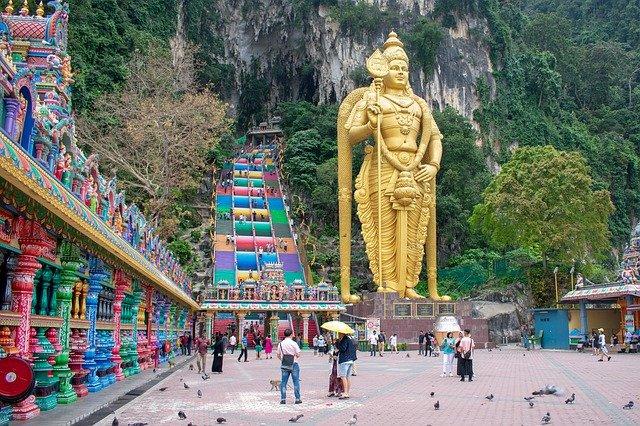 Downsides

of living in Malaysia
Moving to Malaysia -

by the numbers
| Hours of sunshine (7/10) | Temperature (9.5/10) | Rainy days (0/10) | Humidity (4/10) |
| --- | --- | --- | --- |
| | | | |
Taxes on international income:

7/10
0% to ?? (number not yet known)
Economic growth:

8.5/10
Average GDP growth over the last 10 years: 5.5-6%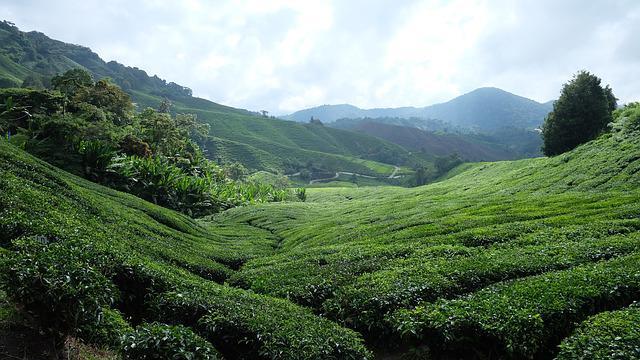 How is life for

expats in Malaysia?
Life for expats in Malaysia is great, all things considered.
Yes, there are some obvious and glaring downsides, such as the humid climate, the Islamic nature of the country and the all-encompassing nonsense that brings about, the harsh laws regarding things like drugs.
But in general and in practice, as long as you stick to the law, you will find that Malaysia can offer a very pleasant country to live in.
The nature's beautiful, the people are friendly, it's reasonably safe even at night, the cost of living is low, the visa process is easy, and so on.
If you've read my article about becoming a Citizen of the World by planting flags in multiple nations across the world, you'll know that Malaysia features as a great option for assets (no capital gains tax and decent rental real estate) and for residence (pretty easy to get).
Would I recommend Malaysia as a place to live? Honestly, it's probably one of the best options in Southeast Asia, and I would certainly recommend it as one of your flags.