Moving to Indonesia
Indonesia is a massive archipelago in Southeast Asia
In Asia, there are plenty of great countries to live in, and Indonesia certainly has a lot of great things going for it.
Indonesia lies partly in Southeast Asia and partly in Oceania, and is spread across over 17,000 islands between the Indian and Pacific oceans.
It shares borders with Malaysia, Singapore, Vietnam, Thailand, Australia, India, Papua New Guinea, and a few more.
If these strike you as countries that are pretty far apart, it's because Indonesia takes up a pretty large chunk of territory, nearly two million square kilometers. That's a lot.
It is the fourth most populous country in the world, and the most populous Muslim-majority country.
More than half of the population lives at the largest island of Java.
Indonesia is the largest archipelago in the world, with mountains, islands, volcanoes, beautiful beaches, massive rivers and lakes, and so on.
It lies on the Pacific Ring of Fire, so volcanoes erupt and earthquakes occur rather often.
There are 130 active volcanoes, which in my opinion is a pretty big deal.
Earthquakes I can handle, and I'm used to those after living in Asia for many years, but I do not want to be near an active volcano.
The climate is typical of what you'd expect of a country near the equator – hot, humid and relatively even all year long.
It has one of the world's highest levels of biodiversity both above and under the sea, with unique animals such as Komodo dragons.
The island of Bali is a very popular tourist spot, with its beautiful beaches and relaxed lifestyle.
Indonesia has always been a mixture of hundreds of cultures, and at the moment there are over 1,300 ethnic groups and 700 languages.
This is mostly due to colonialism and heavy trade with nations from all over.
It is the only G20 member state in SE Asia and the largest economy in the region.
The word "Indonesia" is derived from the Greek "Indos" + "Nesos", meaning "Indian islands".
Indonesia is relatively safe internationally speaking, actively avoiding involvement in conflicts among other countries.
There's little to no chance of it getting into a war anytime soon – unless China jumps on the fall of the West to aggressively expand, of course.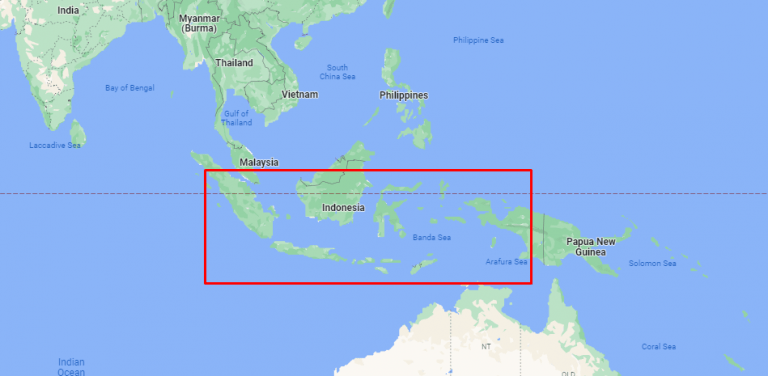 Requirements

for moving to Indonesia
The requirements for moving to Indonesia are pretty light, and most Westerners do not even need to apply for a visa.
You can just get a single-entry visa on arrival, which can be extended.
There are plenty of other options for longer term visas, and getting residence (temporary and permanent) is possible as well.
However, these come with many requirements.
If you're committed to living in Indonesia for the rest of your life, these would be worthwhile.
Otherwise … there are better options to plant your Residence flag.
Other than that, I would strongly advise you not to just move to Indonesia and hope to find a job there or to "wing it and make it work".
As I've talked about many times here, this almost never goes well.
The only true requirement for moving to Indonesia (and any other country, for that matter) is having international income.
That means you work for yourself, and you can derive income from all over the world.
You keep making money no matter where you live.
If you can sort this out (through, for example, freelancing, affiliate marketing and/or selling information) and attain an average Western level, you can live a very good life in Indonesia.
What is the cost

of living in Indonesia?
The cost of living in Indonesia is very low, as can be expected from a typical Southeast Asian country.
A single person can get by on roughly $750 to $1,000 per month, but that would limit you to the basics of surviving.
Personally, I would say that if you expect to be spending $1,500 to $2,000 a month, you will not want for anything.
You can compare the cost of living in Indonesia to Thailand, Vietnam or the Philippines.
You don't need to earn much money to live well here.
Benefits

of living in Indonesia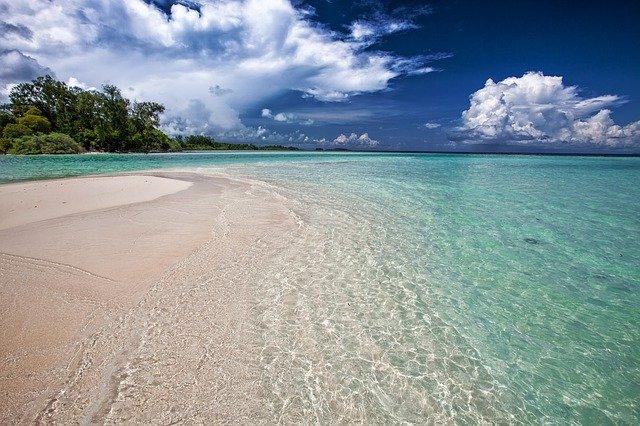 Downsides

of living in Indonesia
Moving to Indonesia -

by the numbers
| Hours of sunshine (10/10) | Temperature (9.5/10) | Rainy days (6/10) | Humidity (4/10) |
| --- | --- | --- | --- |
| | | | |
Taxes on international income:

7/10
Non-residents are taxed on income from Indonesia only, at a flat rate of 20 percent.
However, you are considered a resident taxpayer if you spend over half the year here, which means you will have to pay between 5 and 30% taxes on your worldwide income.
Economic growth:

8/10
Average GDP growth over the last 10 years: 5.5%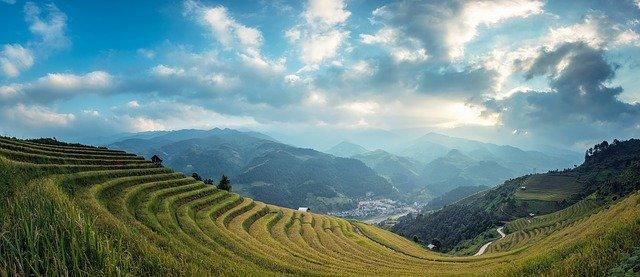 How is living

in Indonesia as a foreigner?
Living in Indonesia as a foreigner is pretty damn awesome – if you keep certain things in mind.
The downsides aren't numerous, but can be significant.
The chances of a natural disaster occurring while you're living there are nontrivial.
You will most likely never be affected by a volcanic explosion, but earthquakes are another matter. 
Take them into account if you move there, so avoid living at the top of a skyscraper, have a bug-out bag ready, and so on.
Living in a majority-Muslim country does not really appeal to me, but honestly in Indonesia this will not affect your daily life all that much.
The beautiful nature, low cost of living, friendly locals and generally laid-back and easy way of living are what make Indonesia really great.
It doesn't cost much to go there, because you can just get a visa on arrival.
I'd say take a trip and find out what it's like.
You might fall in love with this absolutely gorgeous country.