Moving to Cayman Islands
What are

Cayman Islands ?
Cayman Islands are 3 islands in the Caribbean sea
The Cayman Islands are a self-governing British Overseas Territory located in the western Caribbean Sea.
The territory consists of three islands: Grand Cayman, Cayman Brac, and Little Cayman.
The capital and largest city is George Town, located on Grand Cayman.
The Cayman Islands are known for their stunning beaches, crystal-clear waters, and vibrant marine life, making them a popular destination for tourists and divers.
The islands are also known for their offshore financial industry, which is a major contributor to their economy.
The population of the Cayman Islands is around 70,000, with the majority of residents living on Grand Cayman.
It has the highest standard of living in the Caribbean.
English is the official language, and the currency is the Cayman Islands dollar.
The Cayman Islands have a tropical climate, with temperatures typically ranging from the mid-70s to the mid-80s Fahrenheit (around 24-30 degrees Celsius).
The islands are vulnerable to hurricanes during the Atlantic hurricane season, which runs from June to November.
Overall, the Cayman Islands offer a unique blend of natural beauty, rich culture, and modern amenities, making them a popular destination for visitors from around the world.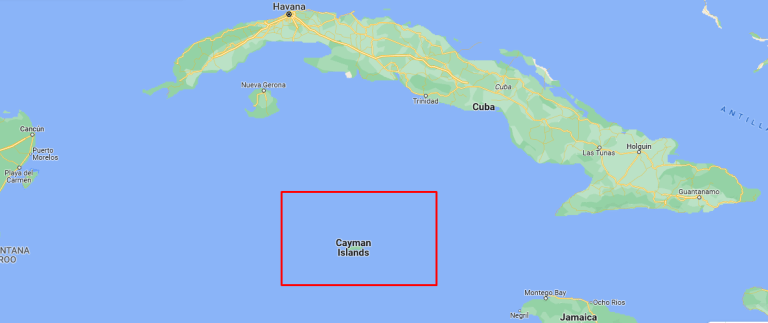 Moving to Cayman Islands

requirements
The requirements for moving to the Cayman Islands temporarily are pretty lax, as you don't need to get a visa for a stay of up to 6 months.
After that, it becomes trickier, and you'll have to invest money into the country to get a residency permit – a lot of money.
The language barrier is practically non-existent, due to English being the official language.
Cost of

living in Cayman Islands
The cost of living in the Cayman Islands is very elevated, roughly $4,000 per month for a single person.
If you compare this to the below $1,000 a month you can live on in many other tropical countries, you can see how living in Cayman Islands isn't a good idea if you're on a budget.
I'd advise you not to rely on this minimum amount either, aim for having around twic that, to account for unforeseen circumstances.
However, one bright point here: Keep in mind that the Cayman Islands are a tax haven, so while the cost of living is high, you won't have to pay taxes on your income.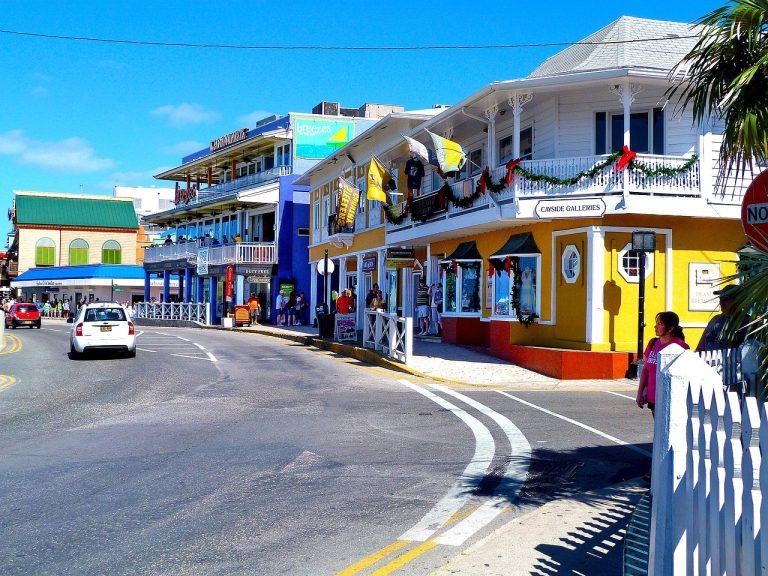 Living in Cayman Islands

advantages
Living in Cayman Islands

disadvantages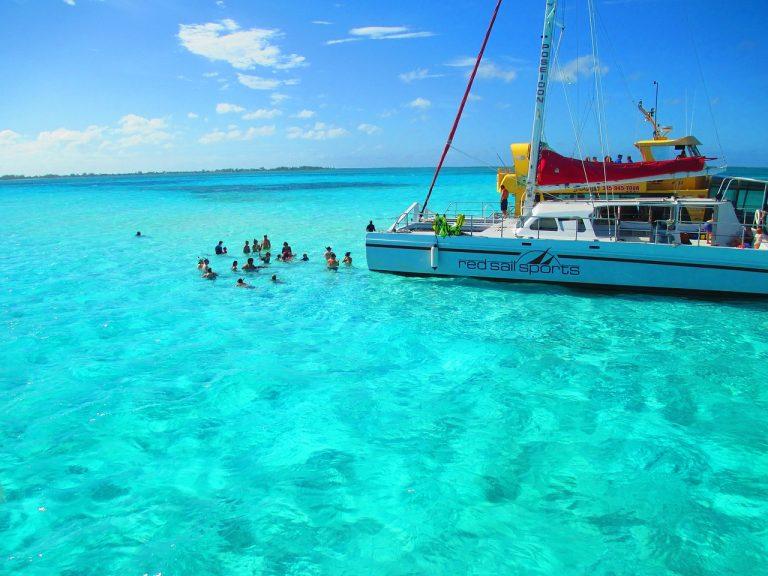 Moving to Cayman Islands -

by the numbers
| Hours of sunshine (10/10) | Temperature (10/10) | Rainy days (8/10) | Humidity (3/10) |
| --- | --- | --- | --- |
| | | | |
Taxes on international income:

10/10
The Cayman Islands don't charge any taxes. No income tax, no property tax, no company tax. A true paradise in this regard.
Economic growth:

6.5/10
Average GDP growth over the last 10 years: 3.2%
| Global Terrorism Index (10/10) | Intentional homicide rate (5/10) | Rape rate (10/10) |
| --- | --- | --- |
| | | |
Are Cayman Islands

a good place to live?
We can be pretty short about this one: if you make a lot of money, the Cayman Islands can truly be a paradise for you.
Zero taxes, beautiful weather, a high English proficiency, and a relatively close proximity to many Western nations make this country a very desirable place to be.
Getting residency is easy – just costly.
And once you have it, it opens up the door for citizenship as well.
Just want to go there for a vacation? You don't even need to get a visa for a stay of up to 6 months.
It's a great place, just very expensive.
If you can deal with the cost of living, then by all means go live in the Cayman Islands, it has so many advantages.
However, if you'd prefer not to spend 4x the amount of money you'd have to spend to live in countries in Latin America or Southeast Asia, then perhaps you can just use the Cayman Islands as a Base for your businesses.
Zero taxes is really, really good – being tied to the UK on the other hand is not.
The Cayman Islands has a lot in common with Dubai, with regards to no taxes, a sunny climate and a high cost of living.
I'm not going to be living there because I'm frugal and I dislike places that are too closely tied to the collapsing Western world, but for setting up a business … you can do a lot worse.