Assets abroad: Real Estate in Asia
Setting up international Bases is of paramount important when you want to escape the West, and investing in real estate is an excellent way to do so.
Today we look at investing in real estate in Asia, a promising region.
As before, in this analysis I'll look at:
The average yield per year, based on the total cost of the investment before expenses
The type of real estate you can own in the country in question
What is the visa arrangement
Other factors such as instability, economy, crime and the like
Please bear in mind that I am not a real estate expert, just someone who combines facts and figures with a personal opinion.
If you are interested in other regions of the world, check out these articles:
South East Asia
Latin America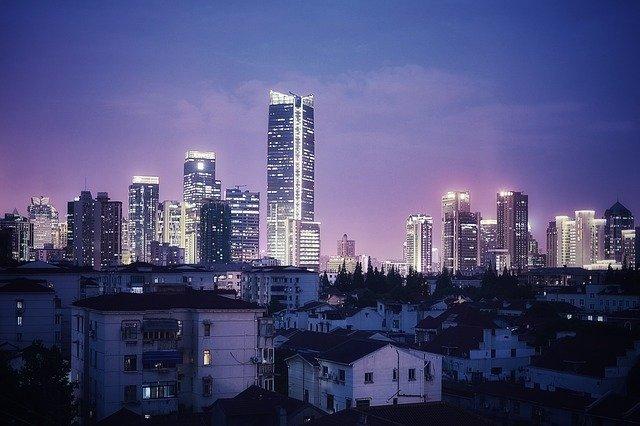 Average yield per year
What you can own
If you have studied or worked in China for at least a month, you can buy a house (thanks, government), but you must pass a certain procedure
Logistics
You need a visa for China, which usually costs a few hundred euros. This allows you to stay in the country for 3, 6 or 12 months
In theory, you can also go to certain regions in China for a few days without a visa, such as Shanghai
You can get permanent residence if you have invested more than a million euros in the economy, or if you have set up a high-tech innovation company in China, or some other equally ridiculous condition
Other factors
Real estate prices have risen sharply in recent decades, but returns have fallen
You are not allowed to be a landlord in China as a foreigner
Very strict country, with a lot of 1984-esque features
Perhaps the greatest world power in the 21st century. If you can't beat them…
Conclusion
There is a lot to be said about real estate in China, but the following factors make investing in real estate in China worthless and should be avoided:
You cannot own real estate
The return is ridiculously low
You are not even allowed to rent out your leased house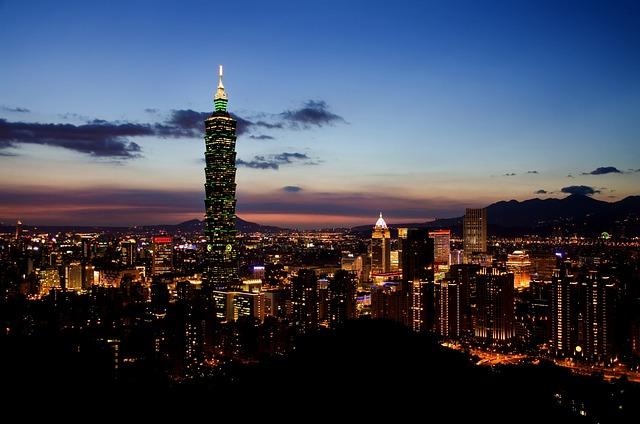 Average yield per year
What you can own
Land, houses and apartments, subject to government approval with some other requirements and restrictions
Logistics
A visa is not required for a stay of up to 90 days. Unfortunately this is not extendable
If you want to stay longer, you must contact the embassy
A residence permit is possible, but you have to invest $200,000 in the country for this. After five years you can then apply for a permanent residence permit, again with a lot of requirements
Other factors
Transaction costs are quite good
The laws are pro-tenant
High taxes on your rental income
Real estate prices are rising across the country
Expensive real estate, €6500 to €8500 per square meter
One of the lowest returns in the world
The economy is not doing great, with annual growth < 3%
A thorn in the side of China, arguably the most influential world power in the 21st century, so the chances of economic sanctions are high
Depending on how much the West weakens, there is a possibility that China will simply attack and take over Taiwan
Conclusion
Taiwan rivals Monaco in terms of the world's lowest real estate returns, so it seems clear to me that investing here to generate passive income is not a good idea.
With a maximum return of 2% per year (BEFORE taxes and expenses) you cannot even avoid inflation.
On top of that, it is one of the most expensive options to invest in Asia, and China will almost certainly attack and/or swallow it this century.
You can of course own land, one of the few countries in Asia where that is possible, so if you just want to buy real estate in Taiwan to live in AND you have enough money, you can still consider it … but I'd advise against it.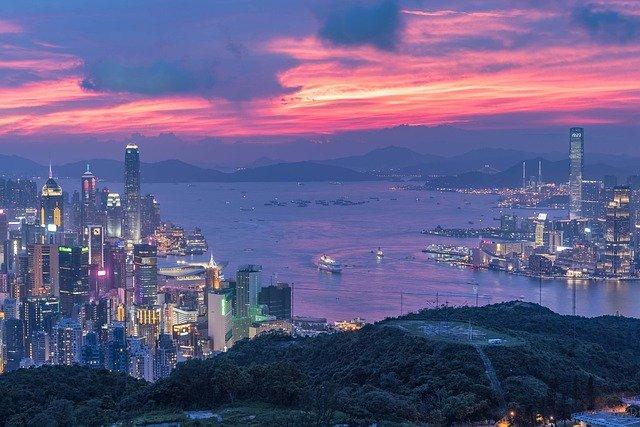 Average yield per year
What you can own
In general, you can buy and rent condominiums without any problems (unless you come from a certain country, i.e. Afghanistan, Cuba, Albania, North Korea or China)
All land is owned by the government, you can only lease it
Logistics
No visa required, you get a stamp on arrival and you can stay in Hong Kong for up to 90 days
You can apply for a residence permit after staying in the country for 7 years
Other factors
Most expensive real estate in Asia, more than $25,000 per square meter
Very strong growth in real estate prices: more than 200% in the last ten years
Rent is high, €6000 per month for an apartment of 120 square meters
Taxes on your income (what is left of it) are quite high: 15%
Purchase costs are very high, up to 20%
The law favors the landlord
The economy is not doing well
Is on China's shit list, and will probably be taken over by it in the coming decades
Conclusion
With prices continuing to soar, Hong Kong is the most expensive option to invest in real estate in Asia. With a ridiculous return of 2% you probably won't even make a profit on your investment.
If you have a lot of money and want to live here (which I can completely understand, it's a nice city), you might be able to buy a condominium and spend your old age here.
But if you want to earn money from your investment, Hong Kong is a very bad option.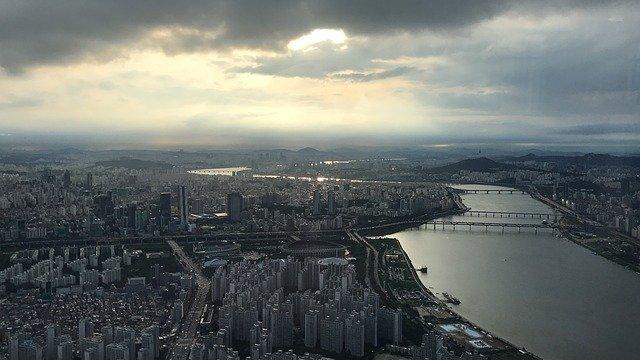 Average yield per year
What you can own
As a foreigner you can buy real estate and land, subject to some requirements (as usual)
Logistics
A visa is not required for a stay of less than 90 days, provided you are here for tourism. It is not possible to extend this visa

If you want to stay longer than 90 days, you must apply for a visa. There are several options, but it is possible to invest more than 100,000 USD here and get a visa

Residence permits exist, but the requirements are rather high. For example, you have to invest half a million USD in a Korean company + hire 5 Koreans, marry a Korean, get a degree in Korea, and so on…
Other factors
Politically stable
Low crime rates
Nice culture
A robust and stable economy
Taxes on rental income are high
Purchase costs are high
The laws are pro-landlord. Perhaps the most complete protection you can think of, a standard rental contract ensures that the full rent must be paid in advance!
Southern neighbors of a dictatorial madman with nuclear bombs at his disposal
Real estate prices have risen by 50% since 2017, the strongest growth in the world
Expensive real estate, €6000 to €12000 per square meter
Very low transaction costs
Conclusion
Again a nice country to visit and even to live in, but it isn't a good option to invest in real estate.
Not only does the property cost you a lot, you also earn nothing from it.
With a 1.1% return you have very little left after paying all expenses, and that is certainly not enough to avoid inflation.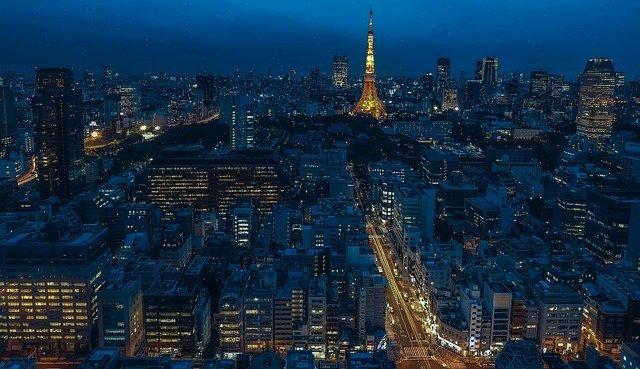 Average yield per year
What you can own
Everything, there are no legal restrictions on owning real estate and land in Japan
Logistics
As a resident of most European countries, you can stay in Japan for 90 days without a visa. You will receive a "visa on arrival" when you land – PLEASE NOTE, you must have a return ticket for this
If you want to stay longer than 3 months, you must apply for a visa. You can do that for a lot of reasons
A nice anecdote: Japan also has a "breeding visa", which allows you to stay in the country if you promise to get a Japanese woman pregnant (and can provide proof of this)
Permanent residence permit is possible, subject to a lot of conditions
Other factors
Usually quite expensive, especially in the center of Tokyo we are looking at prices between €8,000 and 12,000 per square meter
In the suburbs of Tokyo, however, it becomes much cheaper, € 2000 to € 4500 per square meter
Second most popular country in Asia to buy real estate after Thailand
The value of real estate continues to rise
13%+ transaction costs when purchasing real estate
7% annual tax on your real estate
If you do not live in Japan, you must pay 15% tax on your rental income. If you do live here, that is a maximum of 5.88%
Fascinating and beautiful country
Very safe (lowest murder rate in the world)
Very hygienic
The economy has been muddling along, staying below 3% for more than thirty years
Since the population is slowly but surely declining, it is not recommended to invest in smaller cities, where you will almost certainly have to deal with a low occupancy rate for your property
The language barrier can be a real problem. If you are serious about living here you need to learn Japanese
Conclusion
Prior to this article, I really hoped Japan would be a great choice to invest in real estate because I am a huge fan of this country.
But unfortunately it's not that simple.
Buying real estate in Japan can be quite expensive, especially in central Tokyo.
In other regions, such as the suburbs of Tokyo or Kyoto and Osaka, on the other hand, you can buy a house at a very reasonable price.
But of course your return on real estate is also lower.
3 to 7% in the best case is not great, if you consider what you can get in other regions of (Southeast) Asia.
But the fact remains that investing in Japanese real estate is legally the most stable and safest investment in Asia.
You can fully own all your real estate and you get the same rights as a Japanese citizen.
On the other hand, there is a lot of bureaucracy associated with everything you want to do here. Taxes aren't too bad either.
Living there myself is not immediately in the cards for me, because the fact is that you just have to learn Japanese for that, the language barrier is much too big.
But if you are nevertheless a fan of the country, or are looking for a relatively safe place to invest your money, Japan is certainly a good option.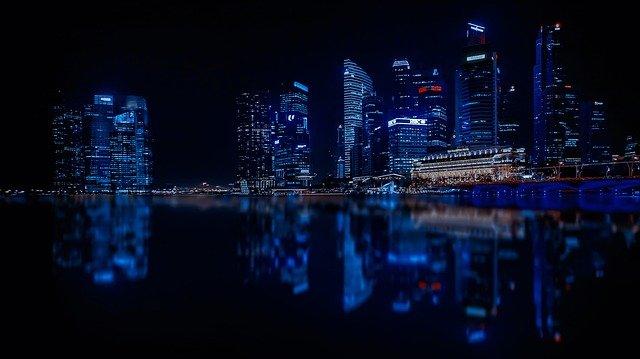 Average yield per year
What you can own
You are technically allowed to own land and real estate here, but there are some land requirements:

You must get permission from the government
You must have had a permanent residence permit for at least 5 years
You must make significant financial contributions to Singapore

You can also just buy condominiums if you can't or don't want to meet those idiotic requirements
Logistics
As a resident of most European countries, you do not need a visa for a stay of up to 90 days, but you must meet some requirements
A permanent residence permit is possible, also as an investor
Other factors
Demand for real estate is falling very sharply, 10+% per year
Economic growth is also declining, and Singapore is close to recession
Safe country with competent and non-corrupt administration
Very expensive real estate, €13,000 to €17,000 per square meter
The taxes on your income are high, 22%
Purchase costs are also very high
The laws favor the landlord
Conclusion
Comparable to Taiwan and Hong Kong. Singapore is very expensive to invest, the market is not doing great, and the return per year on your property is very weak.
Owning land is possible, subject to a lot of conditions.
Singapore is of course a global city, with very modern infrastructure and competent administration, so the higher costs are due to this.
It is a considered a safe haven for real estate, however, and it has a lot of other benefits, such as no taxes on your international income.
If you've got money, Singapore is by far the best option to invest in real estate in Asia.