Assets abroad: Real Estate in the Middle East
The Middle East is not a region that immediately comes to mind when most people think of investing in real estate.
There are of course good reasons for this.
It is not exactly the safest region in the world, and as a Westerner you don't even have any rights in many countries in that region, and you will have to take into account all kinds of religious nonsense.
That being said, the Middle East is more than just shitty countries like Saudi Arabia and Syria.
Near the Persian Gulf there you've got a number of very safe countries with a strong degree of development and security.
It is mainly those that I will focus on in this article.
According to Wikipedia, the Middle East consists of about 16 countries:
Bahrain
Egypt
Iraq
Iran
Israel
Yemen
Jordan
Kuwait
Lebanon
Oman
Palestine
Qatar
Saudi Arabia
Syria
Turkey
United Arab Emirates
Iran, Iraq, Yemen, Kuwait, Egypt, Palestine, Lebanon, Saudi Arabia and Syria are Islamic shitholes, so they aren't a good idea to invest in, for a variety of reasons.
As always, I look at the following factors:
Average yield per year
What kind of real estate you can actually own there
What about the logistics of going and staying there?
Other factors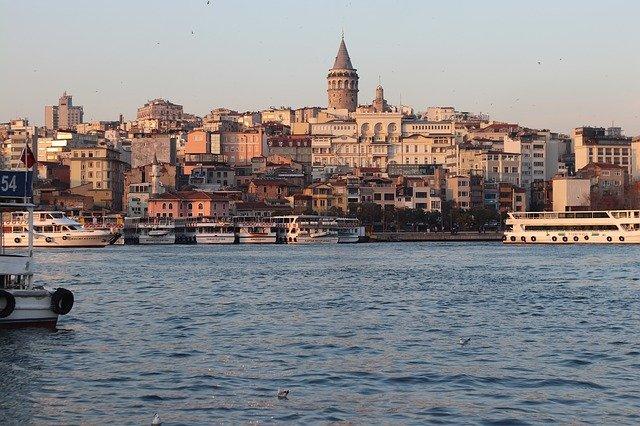 Average yield per year:
What can you own:
In theory everything, but there are some restrictions and conditions
Visa:
A Visa-On-Arrival used to be possible, but now you have to apply for a visa in advance. This can be done online and in theory quite quickly
Other Factors:
High inflation ensures that the sharp rise in house prices is rather moderate
President Erdogan is a clown who is reversing years of progress
The Turkish currency (Lira) is depreciating dramatically, mainly because of Erdogan's policies
The economy is growing quite steadily
It is a fairly safe country, and crime rates are low to average in almost all cases. That being said, crime has been on the rise in the last 3 years
Real estate prices are average to high in cities such as Istanbul, between $1,100 and $4,600. Much lower in other cities. The poorer the neighborhood where you buy your property, the cheaper, and therefore the higher the yield
Income from rent is heavily taxed, between 15 and 35%
Low transaction costs, 8 to 11% of the value
The law is on the side of the tenants
Decent climate and beautiful country
Conclusion:
Turkey is a beautiful country with a rich history and the opportunity to own real estate.
It was also a relatively safe country, and quite close to Europe… but just far enough away not to be taken aback when Europe collapses.
That being said, the rising Islamism (?) and the moronic measures of Erdogan's regime are something I absolutely do not want to support.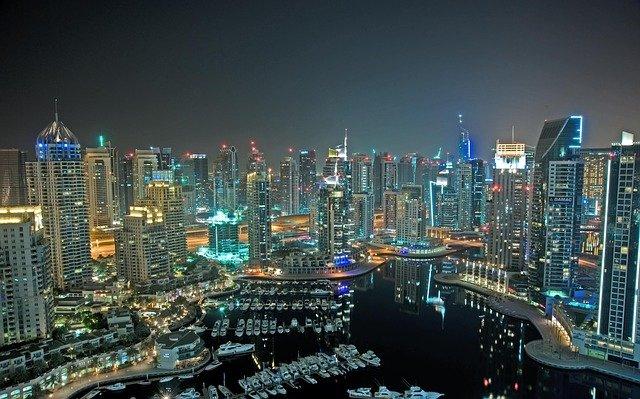 Average yield per year:
In Dubai on average more than 6%. Small apartments even up to 7%
What can you own:
No problem to buy real estate here as a foreigner
Visa:
Very easy, the UAE have a visa on arrival. For most Westerners, this means that you do not have to apply for a visa in advance, but that you simply get a stamp in your passport upon arrival, which allows you to stay in the country for 90 days, multiple entry, within 6 months
If you invest a lot you can even get a visa that is valid for 10 years
Permanent residence permit is also possible
Other Factors:
Although there are 7 Emirates, Dubai and Abu Dhabi are especially interesting
The economy of those two has contracted in recent years, but is slowly starting to recover
Expensive countries, you definitely need to have a higher income if you want to live here
Dubai is one of the safest and cleanest cities in the world
The housing market in Dubai and Abu Dhabi are constantly falling in value, even by 7% and 2% in 2020 respectively
Large oversupply of apartments. The demand is not enough to justify the supply, and yet they continue to build
In Dubai you don't have to pay taxes, except a VAT of 5%
Quite expensive real estate, but not extremely. In Dubai around $4,000 to $5,500 per square meter
Conclusion:
Personally, I am a big fan of Dubai. Very nice, safe, warm but not humid, clean, hardly any taxes (0% on your income!).
Unfortunately, the real estate market is much too volatile for my liking.
The fact that there is an oversupply of real estate also means that your occupancy rate will not be 100%, which will seriously cut itno your yield.
Investing in real estate in Dubai is unfortunately not the best option for an ordinary investor, but if you live there you can certainly make a case for its merits.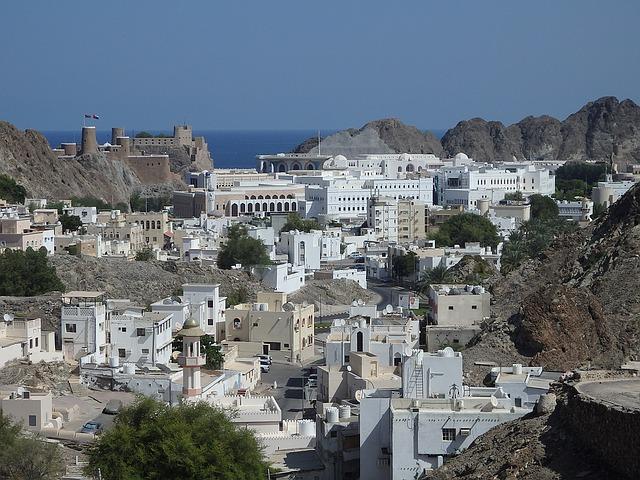 Average yield per year:
What can you own:
You can own real estate, but only within certain zones
Visa:
Is required, but you can arrange it online. Such a visa may only be used for tourist purposes and is only valid for 30 days
An investor visa is possible for 5 and 10 years, but that requires a lot of paperwork
Other Factors:
Foreigners' visas are increasingly banned, and even people who have been there for a while have to leave the country
Real estate prices are falling
Low income taxes and low transaction costs
The law is on the landlord's side
Oman's economy is contracting, with government debt rising
Safe country in general terms, and very safe when compared to other countries in the region
Only country in the region where terrorism is not a factor
Property prices are medium to expensive, and you can expect to pay around $160,000 for a 1-bedroom studio. 2 to 4 bedrooms go for $250,000 to $500,000
Conclusion:
Investing in real estate in Oman is one of the best options in the Middle East.
The costs are not too bad, the yield is decent (but certainly not excellent), the law is on your side, and the taxes are low.
The country is also quite safe, sunny and you are in the relative middle of the world (between America, Europe and Asia). That means you can get almost anywhere with a flight of 8 to 10 hours.
The visa situation warrants caution, however.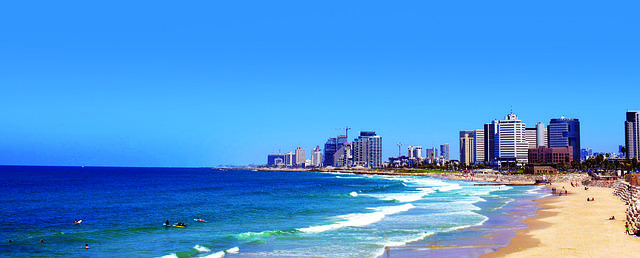 Average yield per year:
<2% in Jerusalem and Tel Aviv
What can you own:
Anyone can buy property in Israel (except citizens of their enemies, I would imagine)
Visa:
Not necessary for a visit up to 3 months, but sometimes you have to be able to present a number of other documents
Other Factors:
A country surrounded by neighbors who are only too happy to bomb it to the ground
Melting pot of all kinds of religions, with of course the inevitable additional violence
Beautiful country on the Mediterranean Sea
The economy is shrinking
Very expensive real estate, easily $9,000 to $20,000 per square meter!
Moderate taxes and purchase costs
Conclusion:
The yield is not enough to avoid inflation, real estate costs a lot, and you run the risk of getting blown up by some religious lunatics. No thanks.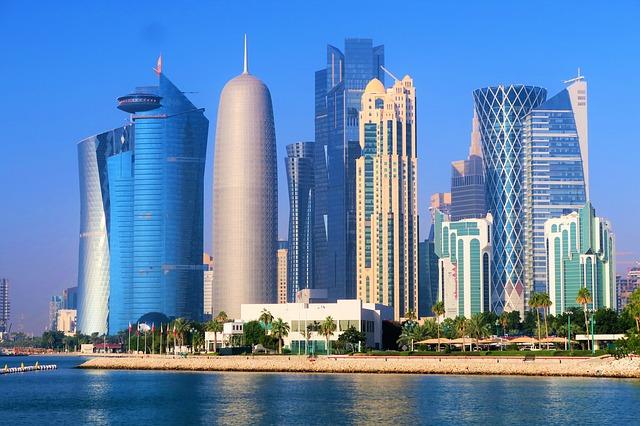 Average yield per year:
You used to be able to get up to 12%, but currently it seems to be around 6%
What can you own:
Just about anything, but only in certain areas
Visa:
You can get permanent residency if you invest more than $1 million in real estate
If you can invest $200,000 you can also get renewable residence permits
Other Factors:
The housing market is not really growing anymore at the moment, and the economy is also shrinking. These are expected to grow strongly again in the future … but of course you cannot rely on expectations
Medium to high taxes on rental income
Very low transaction costs
The law is on the tenant's side
The price of real estate is surprisingly low for such a country, around $2,500 per square meter for apartments
Again a very safe country. The Gulf States are a haven of peace in a turbulent region. Only homicides are relatively high (9 per 1,000,000 residents, but that's still 4x less than the United States)
Conclusion:
Qatar is a very solid option, and I would say that Qatar comes on top in this list, with Dubai and Oman sharing second place in terms of investing in real estate in the Middle East.
Safe, good weather, decent returns, and especially in Qatar the costs are acceptable.
Turkey and Israel are a joke when you consider the other options in this region.
Personally, I'm not going to invest there right away, but real estate in the Middle East (well, in the Gulf States) is on my radar for the future, or maybe it's an option for one of my Bases.