Assets Abroad: Real Estate in Latin America
After my post about real estate in Southeast Asia, I've been asked whether there are other regions in the world that are worth investing in to set up an Asset Base.
Today I'm looking at real estate in Latin America (so Central and South America), a beautiful continent with a wide variety of quality countries – and many opportunities to invest.
Several countries are quite violent or unstable in many areas and of course they immediately fall away, so it was quite easy to select just a handful of them that still offer some safe options.
For example, El Salvador has a high yield (8%+), but this is one of the most dangerous countries in the world, so is buying property there a good investment?
Perhaps, but it's not for me.
In general, I am generally very interested in this continent and its history, and there are at least three countries from this list where I want to invest.
And if you've read any of my other content (or just check out the sidebar), you'll know that Latin America has some of the highest rated countries in the world to escape the West from, so that's definitely something to keep in mind.
As in the previous post, I've mainly looked at the following factors:
Average return per year, based on the total cost of the investment, before taxes, maintenance costs and the like. Unless otherwise stated, I use the average for the whole country. This can be different city by city (usually higher in the capitals), so make sure you look for concrete figures for the city you are interested in!
What kind of real estate you can actually own there. Houses, land, condominiums,…
What about the logistics of going and staying there? Owning real estate in a country where you can't stay comes with plenty of challenges
Other factors, such as natural disasters, violence and economics.
And you should keep in mind that:
I am not a real estate agent. I share my opinion and online information, not professional advice.
Investing in real estate is usually a good idea, but returns are not guaranteed, so be sure to do some extra research before committing to anything.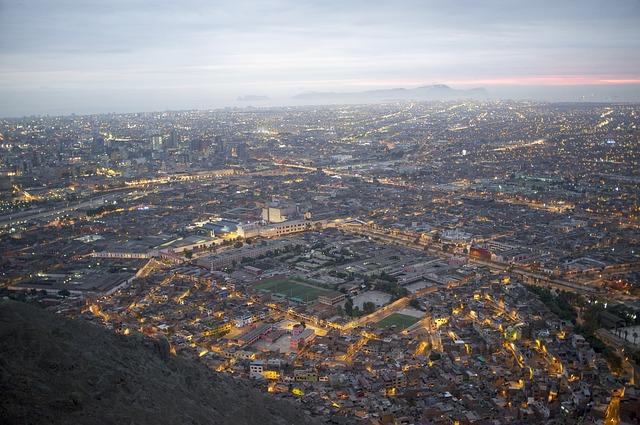 Average yield per year:
4-6% (years ago it was 13%!)
What you can own:
Everything except properties closer than 50km to borders
Logistics:
EU citizens can stay in Peru for up to 90 days without a visa
You can apply for an investment visa (>$154,000), or a retirement visa, for which you only need to prove that you earn $1,000 per month
After three years in the country, you can apply for a permanent residence visa, citizenship and a second passport
Other Factors:
Peru has one of the best economies in Latin America, but growth has slowed a bit in recent years, and due to COVID there has been a huge drop
Low transaction costs when purchasing real estate (7-9%)
Taxes are fairly low
Beautiful country with many tourist hot-spots, so there is a good chance that you can AirBnB your condo with a high degree of occupancy
Real estate prices have risen reasonably in recent years, while yields have fallen
The tenant has a lot of rights, so if you're dealing with assholes, there's not much you can do about it
Conclusion:
Peru is mediocre. One of the lowest returns of the countries in this list, with relatively high purchase costs, but fortunately reasonably low taxes and transaction costs.
It is a solid option to invest in both for renting out via AirBnB aimed at tourists and for retiring in, but personally I think there are better options.
Read more about moving to Peru.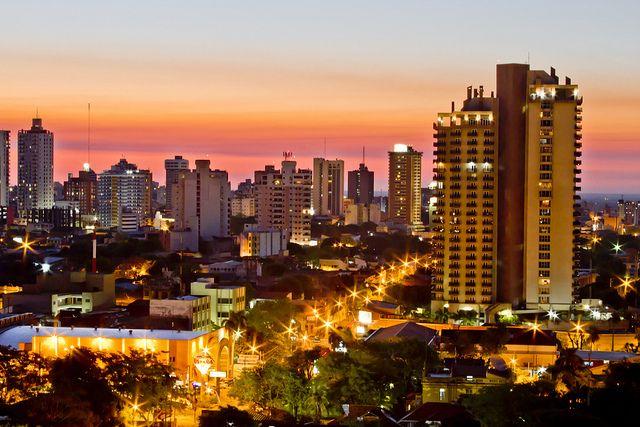 Average yield per year:
In Asuncion you can achieve a return of 3.5 to 6% with a house, but apartments are lower
What you can own:
Anything, but under certain conditions. For example, you cannot own land closer than 50 km from the borders (I assume this is to make it difficult for smugglers)
Logistics:
No visa required for most countries, citizens of the EU can stay up to 90 days without a visa, US, Canada and Australia get a visa on arrival, renewable for another 90 days
Possibility of a residence visa, and after 3 years you can apply for a second passport
Other Factors:
Voted several times as one of the happiest places in the world
100% of their electricity comes from water
Property prices in Paraguay are among the lowest in South America
A corrupt legal system means that your investments are not always safe. Only Asuncion is safe enough, but investments in apartments are not very profitable there (2.1%)
Medium to high property taxes (depending on the situation), but low transaction costs (official)
Small and serious crime is a problem, and several regions are considered unsafe for foreigners
As in Europe, the tenant has a lot of rights and it is difficult to throw them out
Very high potential for growth in the coming decades (the last 10 years 4.3% per year)
No problems with hurricanes, earthquakes and the like
No taxes on international income
One of the best countries to escape the West from, on nearly every level
Conclusion:
Paraguay is an interesting case.
On the one hand, you have the good yield on houses and the expected strong economic growth of the country, which can therefore benefit you greatly.
On the other hand, you have the corruption and relatively higher rate of petty crime (hard crime is low).
The most profitable real estate investment in Paraguay is without a doubt land.
The agricultural sector in Paraguay is nowhere near its maximum capacity and it is estimated that it will increase enormously in the coming decades … and so the price of land will also rise.
On this site I've researched about fifty countries around the world and given them a score based on several factors (such as security, climate, taxes, etc.) and guess what?
Paraguay ranks (a shared) number 1 in the world, all factors considered.
This is one of the best places in the world to live in, and to set up Bases in.
Despite the mediocrity of its real estate market, it does bear consideration just because of how good Paraguay is in general.
Read more about moving to Paraguay.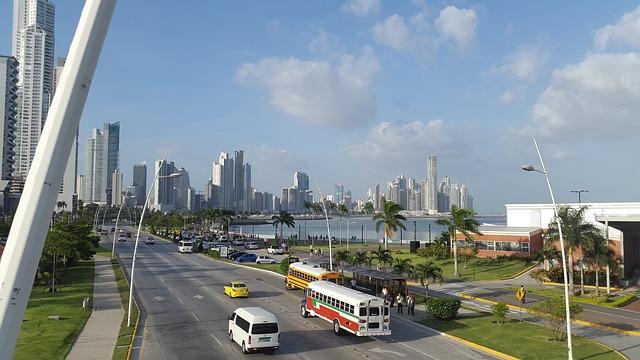 Average yield per year:
What you can own:
Everything, but you have to stay 10km+ from the borders
Logistics:
No visa is required for most Westerners, and you can stay up to 6 months, after which you can extend it. If you are retired, you can get a Retiree Visa, if you earn a minimum of $1,000 per month. Investing money in the country can get you an easy visa
The Friendly Nation Visa used to allow westerners to get residence in Panama, if you had some cash (around $5,000 in a Panama bank), and either started a business there, get hired by one, or bought property. However, this got "nerfed" recently, and it's not a great option anymore
Other Factors:
Real estate in Panama is quite expensive (compared to the rest of the continent), at around €3500 per square meter, the third most expensive in Latin America
Panama is relatively safe (compared to other Central American countries), but there are quite a few shootings, rapes, thefts, etc. in certain areas. And apparently burglary is also a problem in certain regions
The US dollar is the local currency, which has advantages and disadvantages.
Earthquakes do happen, so insurance against them is a necessity
Low real estate transaction costs (7-9%)
Panama's economy is growing well (6-7%), so this country is on the rise
Conclusion:
Real estate in Panama is quite interesting. Yes, it costs more than the average in Latin America (Brazil and Argentina are the most expensive), but you can easily invest there and get a high return on your investment.
In terms of safety, it is also not too bad, if we look at all factors. You shouldn't do stupid things, of course, but in your daily life you will rarely encounter unpleasant or dangerous situations.
What worries me most is the fact that they use the US dollar as their currency.
If you're an American that's great, but if you think like me that the United States is going to collapse in the next few decades, being linked to its currency is a big problem… and countries like Panama and Canada will suffer the consequences.
If we just look at the numbers, Panama is certainly a solid option!
Read more about moving to Panama.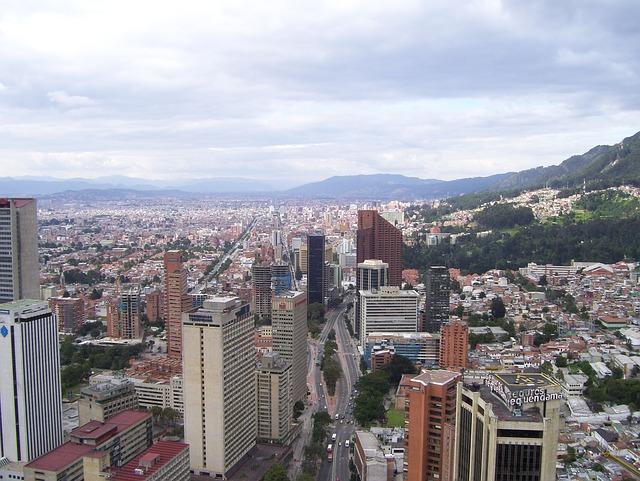 Average yield per year:
What you can own:
Logistics:
As a member of the EU you do not need a visa and you can stay in Colombia for 90 days
You can extend that for another 90 days, so in total you can stay 180 days without a visa
There is a Colombia Migrant (M) visa, which allows you to stay in the country for up to three years (renewable)
Possibility of Colombian residence visa (R) when buying real estate (subject to conditions, the value of your investment must be 350x the minimum wage of Colombia, so about € 90,000)
Other Factors:
Low transaction costs when purchasing real estate (<6%)
Purchasing real estate gives you the option of a Colombian residence visa!
Since 2000, the economy has grown every year
Very low cost of living
Beautiful nature
Conclusion:
I used to see Colombia as a corrupt country full of drug trafficking and violence. But I admit that idea was based entirely on television and movies, not facts.
After effectively researching those facts, there is no doubt in my mind that Colombia is one of the best countries in Latin America to live and invest in.
The government seems to know what it is doing and is fully committed to development. In the coming decades, this country is likely to experience explosive growth.
Yes, there are certain areas where you should not go as a foreigner, because crime is omnipresent there and the chance that you will be robbed or even killed is real.
In 2019, there were about 25 murders per 100,000 inhabitants, and that figure has been stable for six years now, after the government signed a peace agreement with the FARC.
To put that in perspective, the capital Bogota has fewer violent crimes than many cities in the United States.
6.4% return on your investment in real estate, the fact that you can effectively own everything (unlike most countries in Southeast Asia), the steady growth of the economy and the peace of mind that you can get a residence visa with your investment makes Colombia one of the best countries in Latin America to invest in real estate.
Read more about moving to Colombia.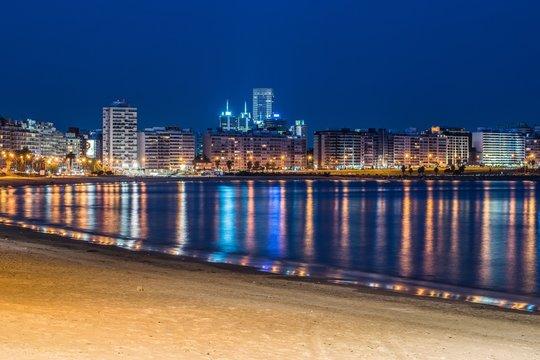 Average yield per year:
In the capital Montevideo even up to 6.5%
What you can own:
Everything! Condominium, houses, land, …
Logistics:
Westerners can usually enter without needing to get a visa, which is valid for 90 days, but only extendable once
Getting permanent residence is possible and pretty easy to get usually, but you need to prove your income of at least $1,500 per month
After 3 years of residence you can apply for a passport, and you can also get dual nationality. One of the best scenarios possible, really great
Other Factors:
Transaction costs are very high (14%)
The economy usually grows very moderately, by around 3%
One of the most socially advanced countries in Latin America
Economically and politically stable, with low crime rates
Safest country in Latin America
Cannabis, gay marriages and abortion are legal, so something for everyone!
Mild climate
Conclusion:
Uruguay is often compared to Switzerland and is without a doubt one of the best countries in South America to live: safe and prosperous with a high degree of development and democracy.
When it comes to investing in real estate, it ranks pretty high, with the possibility of owning all kinds of real estate and a reasonable return per year.
However, the high transaction costs are a serious factor that you have to take into account.
Uruguay is probably one of the best options in the world. If I'm going to invest anywhere in Latin America, it would be here (or in Paraguay).
Read more about moving to Uruguay.