Moving to Mexico
Mexico is a sunny and cheap Latin American country
Mexico, officially known as the United Mexican States (I didn't know that either) is the 3rd and most southern part of North America, besides Canada and the US.
It's the 13th largest country by area, has 126 million inhabitants and is the 10th most populous country, with the most Spanish speakers.
Mexico borders the United States, Guatemala, Belize and the Pacific Ocean, the Caribbean Sea, and the Gulf of Mexico.
Like most other Latin American countries, it used to be a colony of Spain, until 1821 when they gained independence.
This led to major political and socioeconomic upheaval, a war against the US, civil unrest, a civil war, and other unpleasantness.
During the late 20th century it developed a neoliberal economic policy, and currently Mexico is a Federal presidential republic.
It's still a developing country, but it has the 15th largest economy by nominal GDP in the world.
That's great, but the US is its largest economic partner … which does not bode well for its future when the US collapses.
Mexico is certainly a regional powerhouse, a newly industrialized state which is part of NAFTA.
That said, the country still has issues such as social inequality, poverty, and extensive crime.
The ongoing conflict between government and drug cartels causes hundreds of thousands of deaths, and a proliferation of the criminal underground in many, many other countries.
If all drugs were legalized and taxed by the government, there would be no need for drug wars anymore… but that's outside the scope of this article.

Cannabis, fortunately, is legal in Mexico for recreational use.
Mexico is a major tourist destination, with millions of people traveling there every year for its nice weather, beaches, great food, and plenty of cultural sites and artifacts.
Geographically speaking, Mexico has quite a lot of mountain ranges, more specifically the extensions of the Rocky Mountains.
There are only a few rivers and lakes and the climate is pretty varied, with both temperate and tropical zones.
Mexico is one of the world's 17 megadiverse countries and it ranks 4th or 5th in natural biodiversity.
The country's ruining a lot of this though, due to a high rate of deforestation.
Natural disasters such as hurricanes, tsunamis, earthquakes and volcanism are also a factor.
Mexico has the world's third largest solar power potential, which is great if you envision a world without the need to rely on fossil fuels.
All areas of Mexico are connected by an extensive roadway network.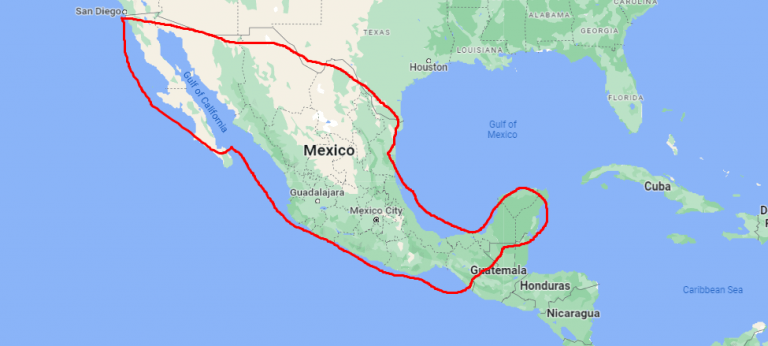 Requirements

for moving to Mexico
The requirements for moving to Mexico are really relaxed, and anyone should be able to make this work.
Let's start with the low cost of living: anyone making around $1000 a month should be able to live a decent life in Mexico, although as usual I would recommend you aim for at least double that, so around $2,000 a month.
Visa wise, you probably won't need a visa for a stay up to 180 days. Unfortunately, this probably cannot be extended.
A great option for staying in Mexico long term is a Temporary Resident visa, which is valid for one year, renewable up to four years.
At this point, you can go for the Permanent version, for which you need have about $50,000 in a bank and/or an income of roughly $3,000 a month.
You can even get the Mexican nationality after 5 years of permanent residence!
I would say the only moderately difficult "requirement" is learning Spanish, and even that isn't completely necessary.
Mexico scores rather poorly on the English Proficiency test, and it's estimated that only 1 in 20 people can speak it at a professional level.
That being said, many people speak it at a basic level, especially in the tourist zones.
Hell, Spanish isn't that hard to learn, so if I were to move to Mexico, I'd definitely learn it.
What is the cost of living

in Mexico?
The cost of living in Mexico is really low compared to all Western countries.
If you earn around $1,000 per month, you should be able to get by as a single person.
If you want to live a more abundant lifestyle (which I would advise), I'd say you will need a budget of $2,000 to $3,000 a month.
The latter sum will also allow you to get Permanent Residence.
Benefits

of living in Mexico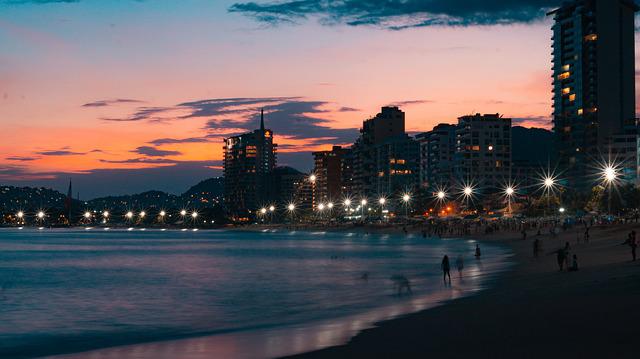 Downsides

of living in Mexico
Moving to Mexico -

by the numbers
Taxes on international income:

8/10
0-35%
If you establish a home in Mexico, you are considered a "Resident individual", which means you are subject to Mexican income tax on your worldwide income, regardless of your nationality.
Economic growth:

4/10
Average GDP growth over the last 10 years: 2%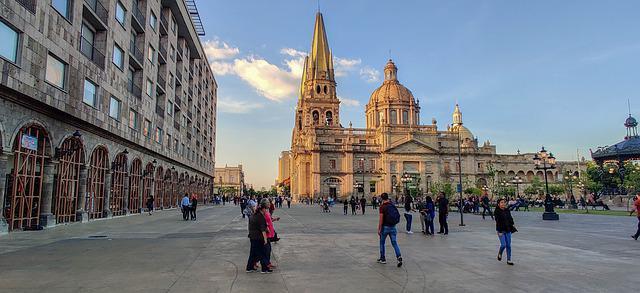 How is life for

expats in Mexico?
Life in Mexico for expats can be truly pleasant.
Many American expats move here to retire, because it's a sunny and cheap location close to their native country.
Mexico is doing a lot of things right, and it looks like an awesome place to live – with several caveats.
The crime rates are definitely elevated, but once you put them next to the crime rates in multiple large American cities, they're not even that high.
Don't be an idiot, and Mexico should be perfectly safe for you.
The natural disasters could hinder you, but they aren't frequent or ubiquitous enough to really matter.
The low English proficiency is only an issue if you do not speak Spanish.
As I've mentioned ad nauseam on this blog, Spanish isn't hard to learn, and everyone who wants to become a citizen of the world can benefit from mastering this language.
There are so many great nations to plant flags in where Spanish is the main language, so the advantages extend well beyond Mexico.
Being tied to the US economy isn't a great situation, but if you have a location independent income derived from other nations, this shouldn't affect you too much.
So, as you can tell, the biggest downsides of Mexico aren't really that big of a deal, and can be mostly mitigated by having your shit in order.
That leaves the advantages, such as great weather, generally friendly natives, a low cost of living and a great visa system.
Would I recommend Mexico as one of your flags?
Despite the low score this nation gets, I certainly would recommend this country – provided you speak Spanish.
That will make your life so much easier.
In summation: Mexico's a viable option to live in, or just plant some flags in. I'm certainly considering it.