Moving to Ghana
Ghana is a multi-ethnic West African country with one of the freest and most stable governments on the continent 
The Republic of Ghana lies in West Africa and borders Ivory Coast, Burkina Faso, Togo, and the Atlantic Ocean.
Ghana's pretty diverse, with a geography which ranges from tropical rain forests, grasslands and forests to coastal savannas.
As per usual, the British used to colonize this country in the 19th century, which gained independence in 1957.
After this, of course Ghana experienced military coups, economic instability, and so on.
Politically speaking, Ghana is a unitary constitutional democracy led by a president, and since 1993 Ghana has had one of the freest and most stable governments on the African continent.
Yes, that isn't really saying much, due to the subpar standard most of the other African nations are setting, but still.
Ghana scores pretty decently in healthcare, economic growth and human development.
It's a middle income country, producing things like cocoa, petroleum and gas, and engaging in industrial mineral extraction.
English is the official language, but Ghana only gets a "Moderate" score on average.
In addition, there are 11 other languages, and French is widely taught in schools.
Doing gay stuff is illegal, witchcraft is believed to exist, and some other superstitious nonsense still prevails.
There is a pretty large degree of freedom of press and freedom of speech, especially compared to other African countries.
Fun fact: Ghana means "strong warrior king".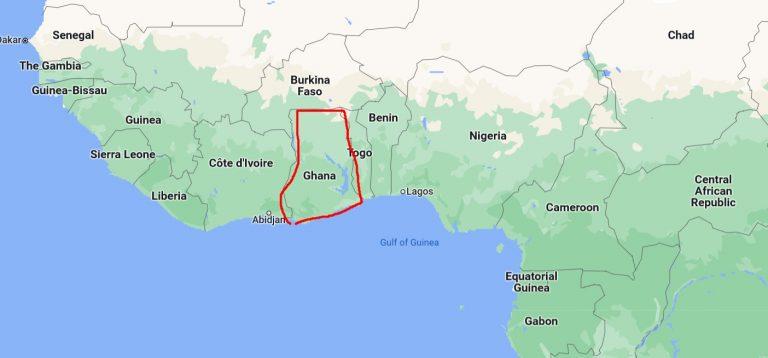 Requirements

for moving to Ghana
Moving to Ghana isn't as easy as getting on a plane and making your fortune there, as is the case with many other countries.
You'll have to apply for a visa in advance at an embassy.
Getting a residence permit is possible, and these usually last a few years, but you've got to prove you make a solid income – and can thus pay 30% of it to the Ghanaian government.
Becoming a citizen is also an option, and you can even keep your old nationality.
The cost of living isn't a deterrent at all, as can be expected from an African country.
The level of English is Moderate, and because it's an official language of Ghana you shouldn't run into that many issues communicating with locals.
What is the cost of living

in Ghana?
Ghana sports a very low cost of living, clocking in at around 650 USD per person per month.
That's very easy to get for anyone with some form of international income – but keep in mind you have to give 30% of it to the government.
If you want a somewhat decent life, with healthcare, some luxuries, a safe house and so forth, I'd say aim for at least $1,500 to $2,000 a month, which is still very doable for anyone.
Benefits

of living in Ghana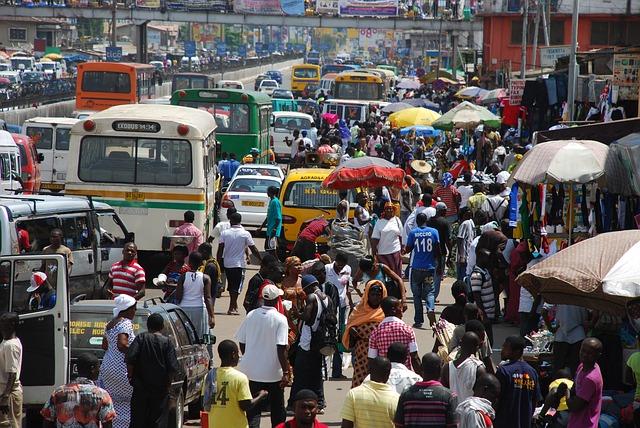 Downsides

of living in Ghana
Moving to Ghana -

by the numbers
| Hours of sunshine (7.5/10) | Temperature (10/10) | Rainy days (10/10) | Humidity (2/10) |
| --- | --- | --- | --- |
| | | | |
Rent differs hugely between the city center and outside, easily 5-7 times as much in the center
Taxes on international income:

5/10
0 to 30%
If you're a resident, you will be taxed on all your income. You're a resident when you're present in Ghana for 183 or more during any 12-month period which starts or ends in the fiscal year.
Economic growth:

9/10
Average GDP growth over the last 10 years: 6.1%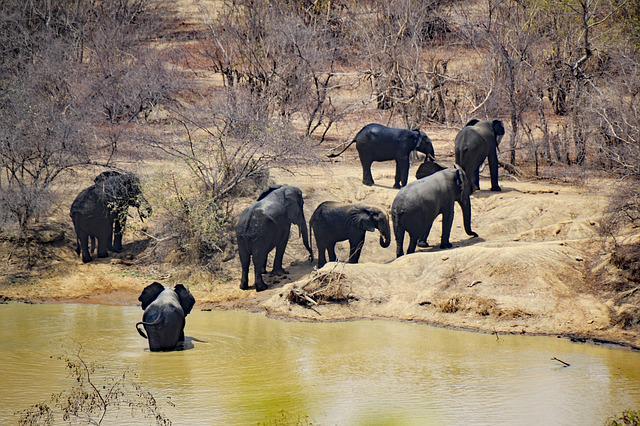 How is life for

expats in Ghana?
I would say living in Ghana as an expat is about as good as it's going to get in Africa.
Low cost of living, pretty stable (for Africa), decent health care, moderate English proficiency, freedom of press, sunny and warm, nice beaches, typical African nature, decent options for residency and citizenship make a compelling argument for moving to Ghana.
Of course, you'll have to take into account the 30% taxes on your international income, corruption, superstition, subpar infrastructure and some other annoying factors.
That being said, I was pretty surprised, and a score of 74% is nothing to scoff at.
If you really want to live in sub-Saharan Africa, Ghana's one of the best options.